I got me this set of Sportline rims today...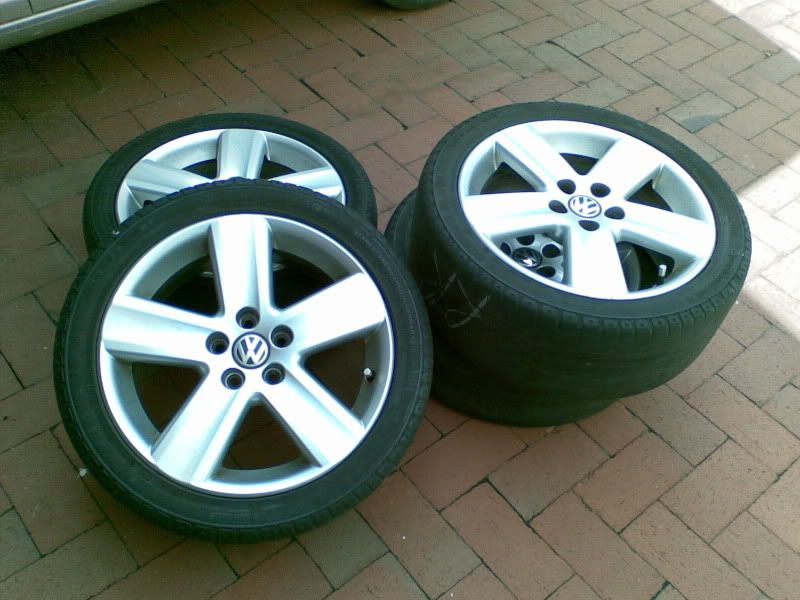 They are not exactly what I wanted...I had hoped to find a set of the BBS ones but the sets that I did find were either overpriced or too far away for me to personally inspect them...
Anyway, these were found at a decent price!
So, what else do I need? Besides tyres off course
I want to fit them to my Polo 2.0 so will the same wheel bolts works and how do the black plastic caps fit onto the wheel bolts etc? Is there a tool I need to include in my car as well?
Please organize part numbers as well if possible.
Any help would be appreciated. Thanks in advance