A good client of mine recently purchased this vehicle and knew that despite it being new, there would already be contamination on exterior surfaces and some below-surface defects like swirls and scratches. By removing these and then 'sealing it in' with hydrophobic 'wax'/'sealant'/'coating' [which will depend on your specific situation] you make the car easier to keep clean in a way that reduces swirls (fine 'spider web' like scratches reduce the optical clarity / shine of the paint).
The vehicle was detailed near the beginning of March.
The
engine bay
had a lot of 'dusty' type dirt (as opposed to say an old oil leaking engine that was greasy/grimy). The carpeted section on the underside of the bonnet was brushed out then the engine bay blown out using an electric blower and then gently wiped cleaned using Mothers Carpet and Upholstery cleaner. The engine bay was cleaned using Carchem APC @ 1:5, various brushes, q-tips, microfibre towels and a dedicated (to the engine bay) lambswool wash mitt. The plastics were dressed using Carchem Vinyl and Rubber dressing, and the painted surfaces protected using Gyeon Cure.
Before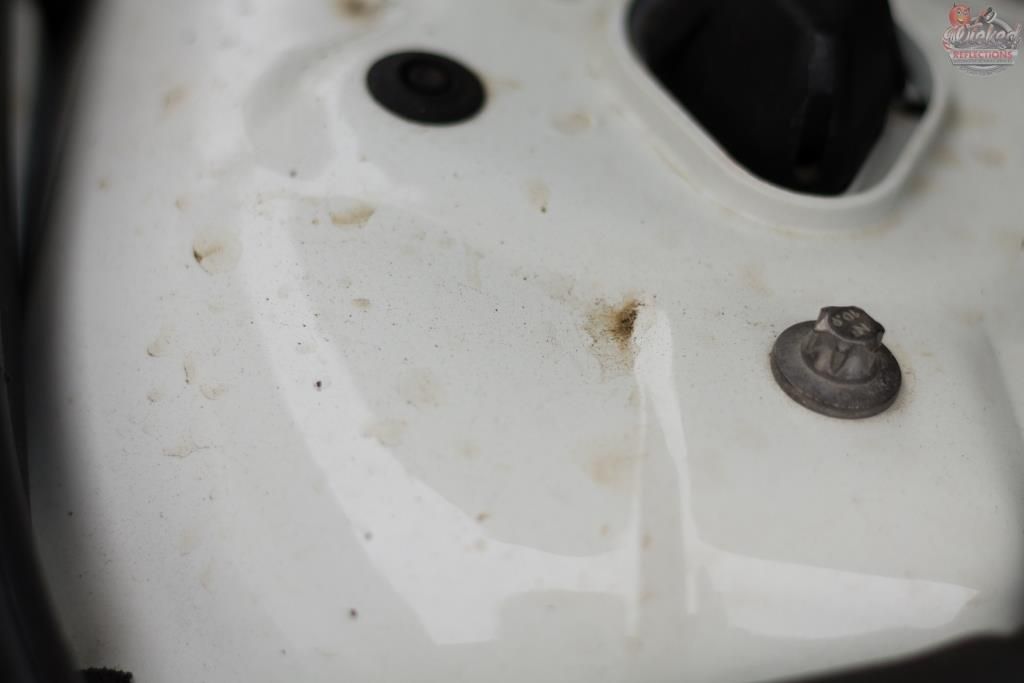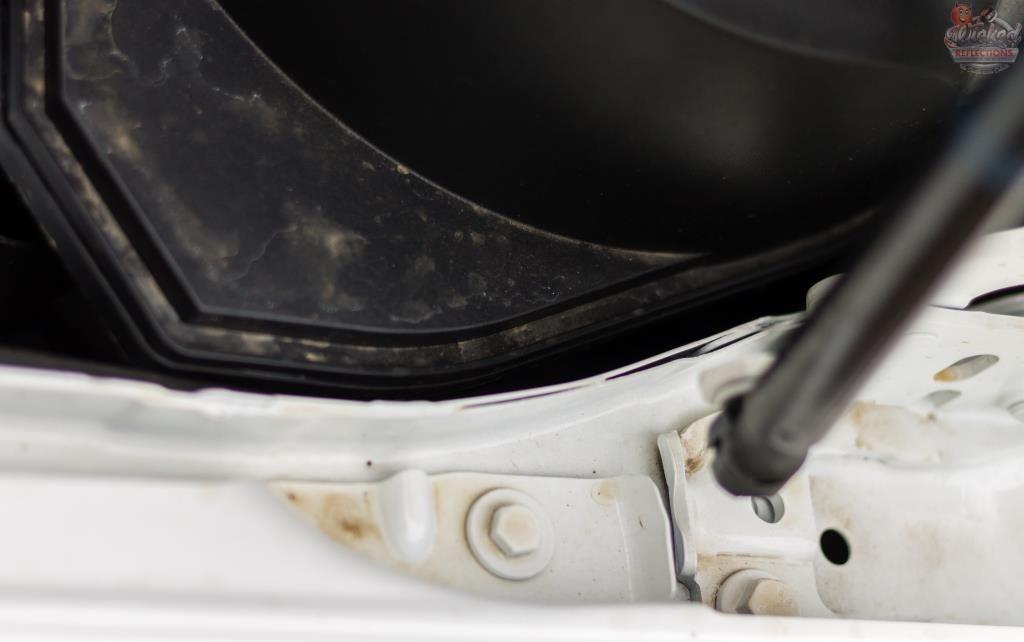 After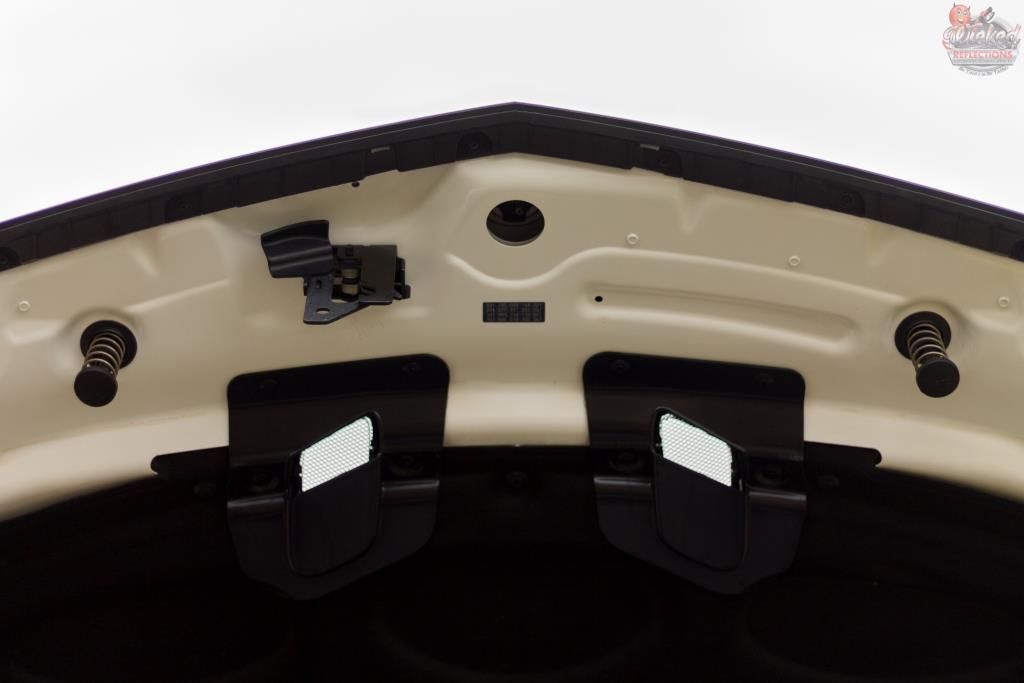 Arches:
Rinsed with a pressure washer, sprayed with Carchem APC via a foaming trigger head and allowed to dwell and then agitated with a large Wheel Woolie. This was followed with another pressure rinse.
Tires:
Cleaned with Carchem APC and a Mothers Tire Brush and later dressed with Carchem Trim and Tyre Dressing
Wheels and brake calipers:
Rinsed with a pressure washer then cleaned using Carchem APC and a Wheel Woolies and a Autofinesse Boar Hairs brush and dried. The wheels were then thoroughly sprayed with Carchem Revolt which was agitated after being allowed to dwell for a few minutes, using the same brushes, and then thoroughly rinsed and dried them.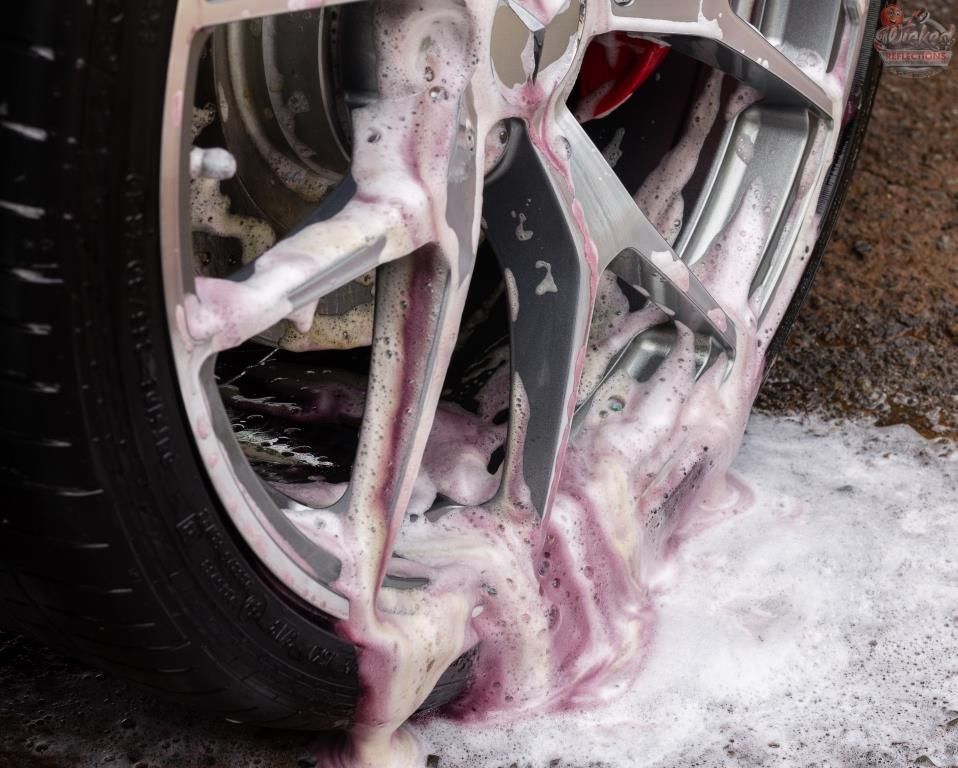 Carpro TarX was used to remove any tar spots. The wheels were then foamed using Turtle Wax Hyperfoam when the rest of the car was being washed - this would ensure there were no remaining residue on the surface. They were then sealed using Carpro Hydro.
Door shuts, boot shut, window rubbers, fuel flap, badges etc:
Cleaned using Carchem APC with Autofinesse brushes and then pressure rinsed. Autofinesse Tripple was then used to further clean these areas and leave behind some protection.
Wash:
Pre-foamed using Turtle Wax Hyperfoam via a foam cannon
Followed by a 2BM wash with Lambswool wash mitts and Carchem Luxury Shampoo.
Dry:
ONR at QD strength with WW Drying towels and an electric blower
Decontamination:
Carchem Revolt, Carpro TarX and Shield Heavy Duty Grade Clay with ONR as lube.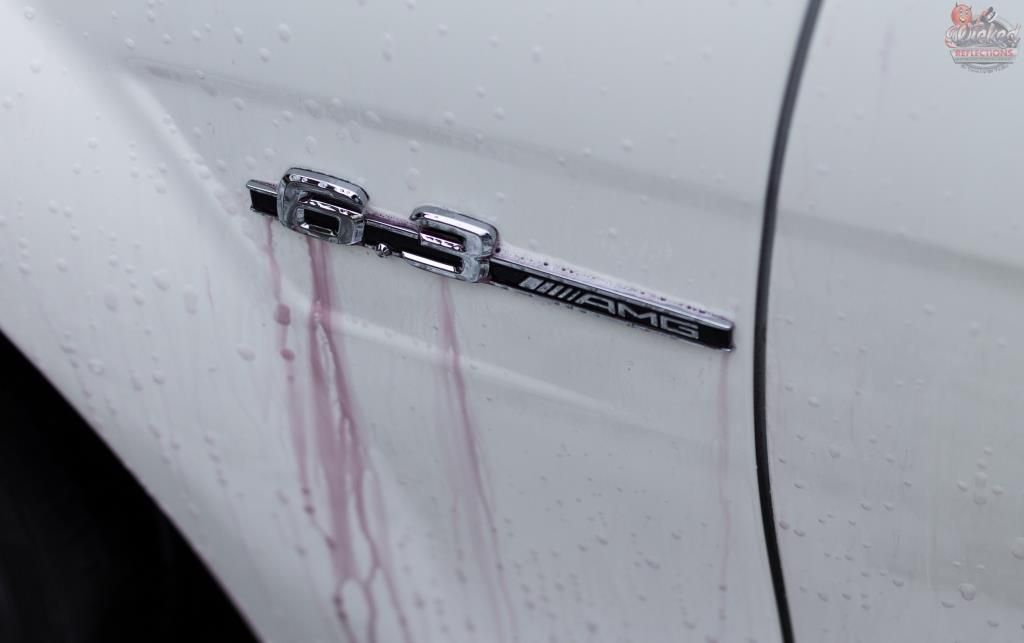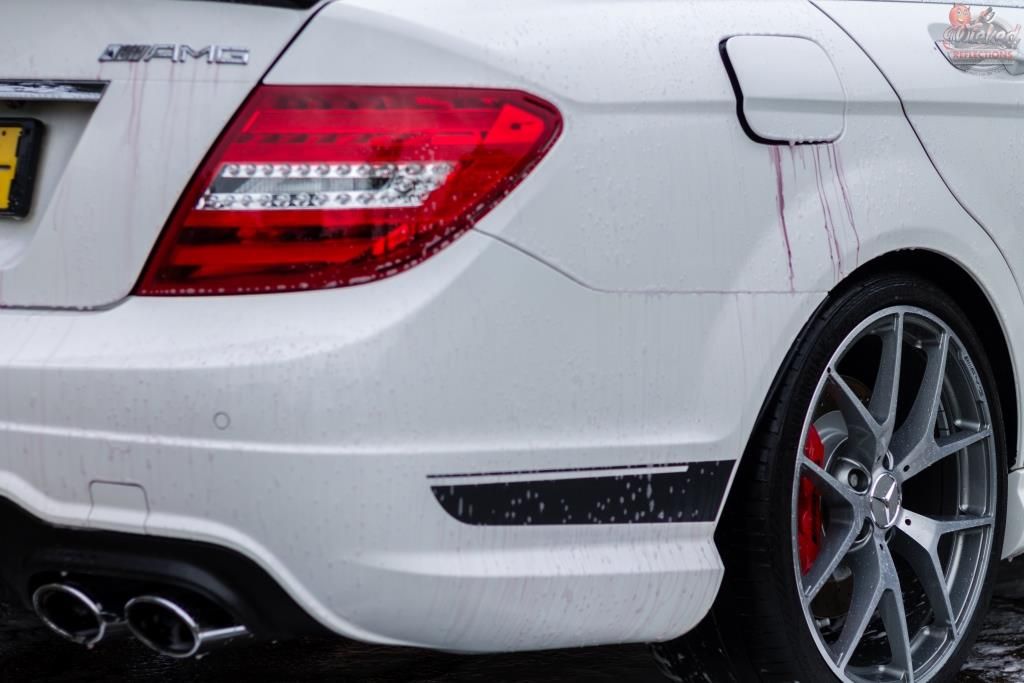 Correction:
Carpro Essence / Lake Country Orange Hybrid / Flex 3401
Before
After (excuse the lint from the mf towel - this was cleaned up using Gyeon Prep prior to applying Gyeon Cure)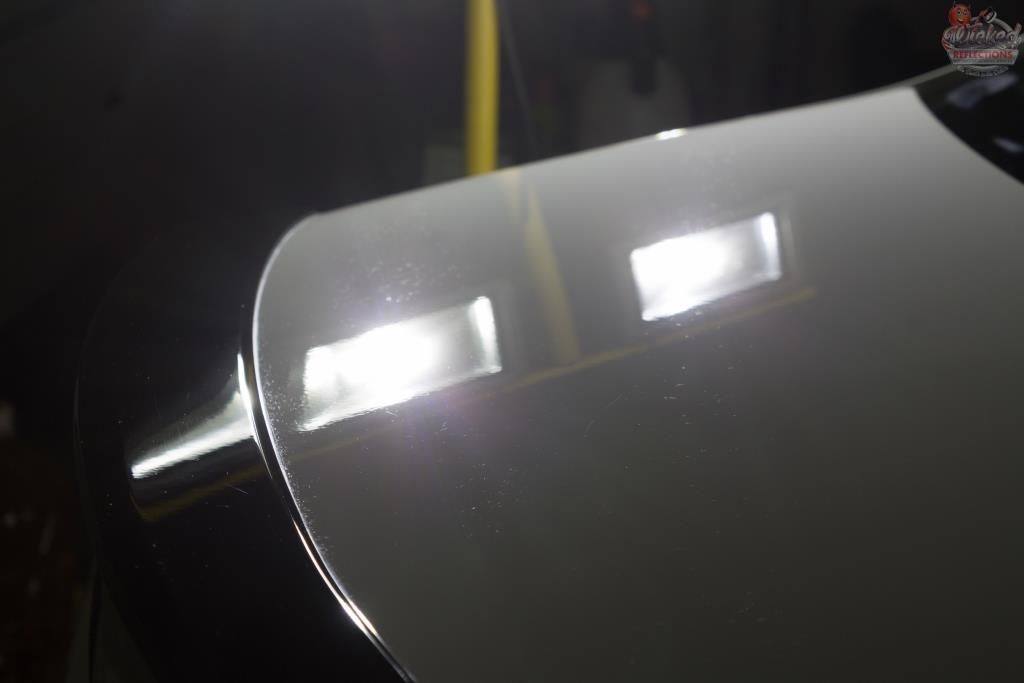 Before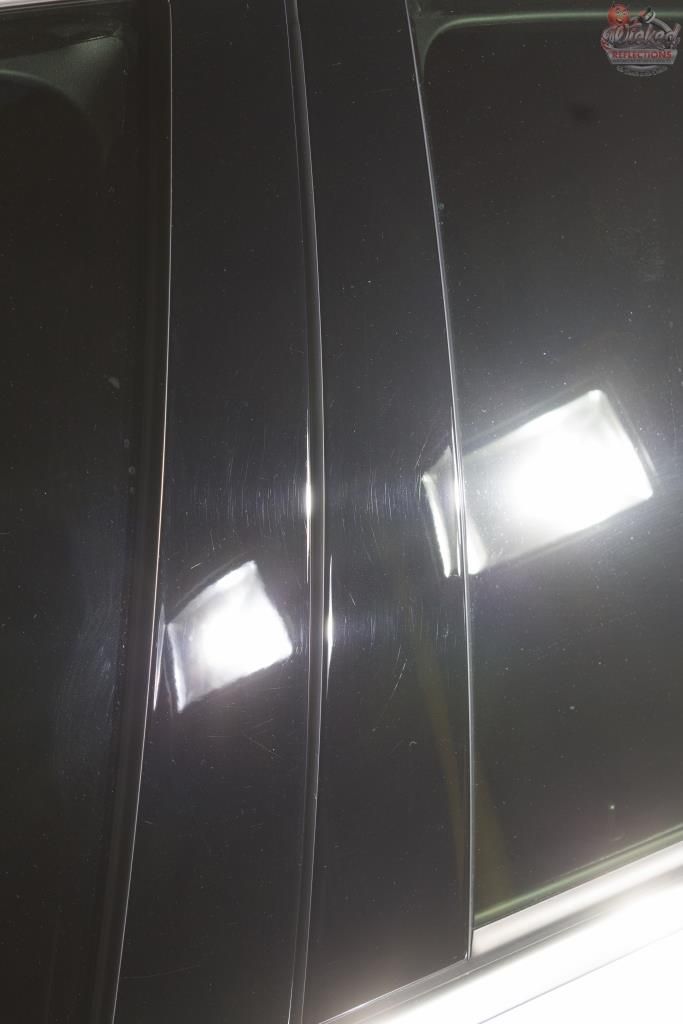 After
Protection:
Gyeon Cure
Glass :
Autoglym Fast Glass Cleaner / Wynns C-Thru
Door rubbers, plastic trim :
Shield Heavy Duty Vinyl and Rubber Cleaner / Carchem Trim and Tyre Gel
Interior plastics :
Shield Heavy Duty Vinyl and Rubber Cleaner / Optimum Optiseal
Interior carpet :
Vacuum / Brush / Vacuum
Interior leather :
Collinite 855
Exhaust tips:
Carchem APC / Mothers Mag and Aluminium Polish / Mothers Powerball
The number plate holders were removed and the old glue residue cleaned off
a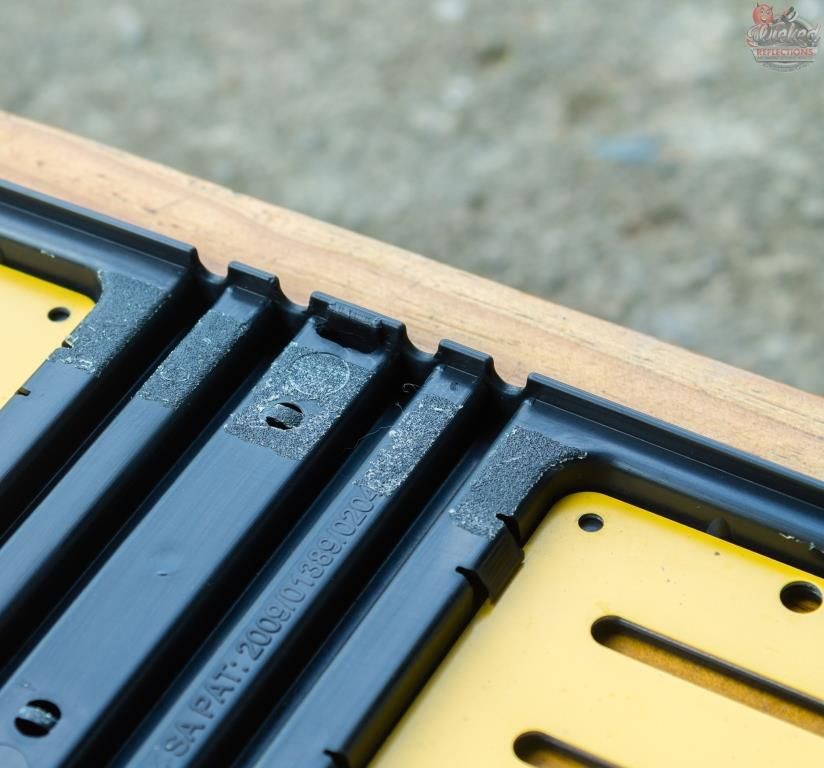 Some pictures of the completed car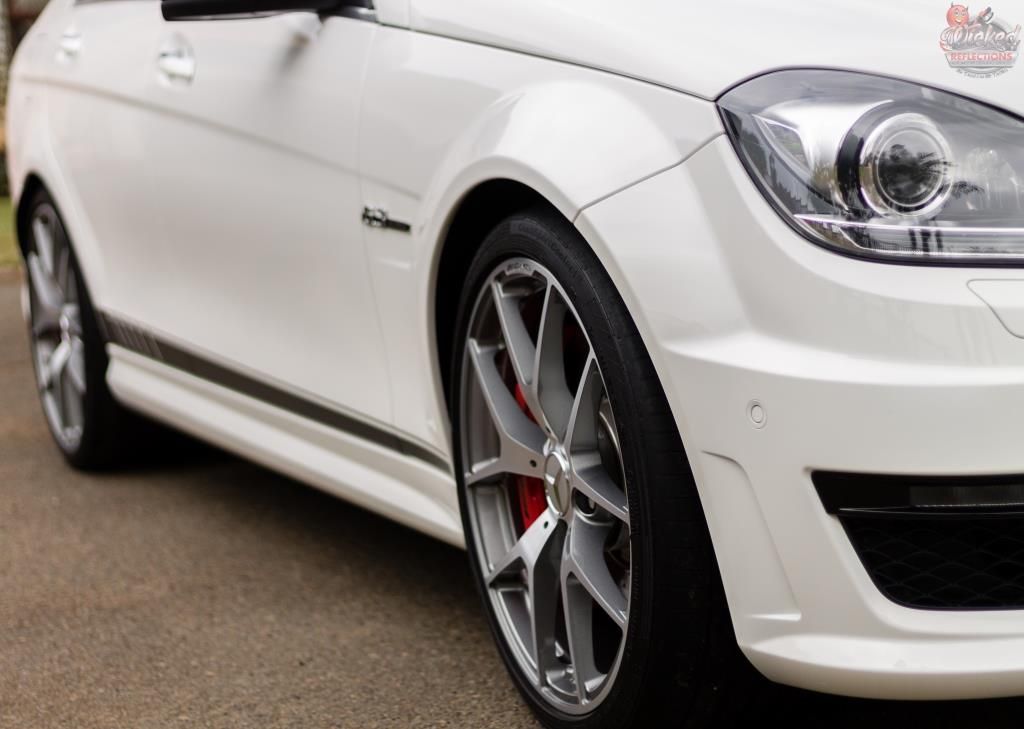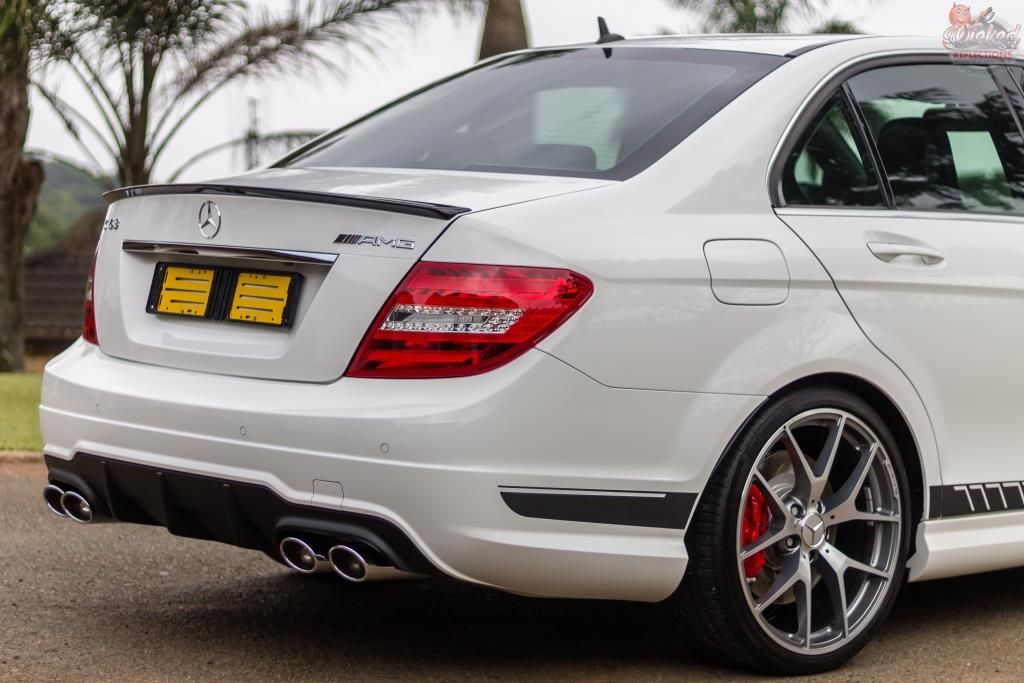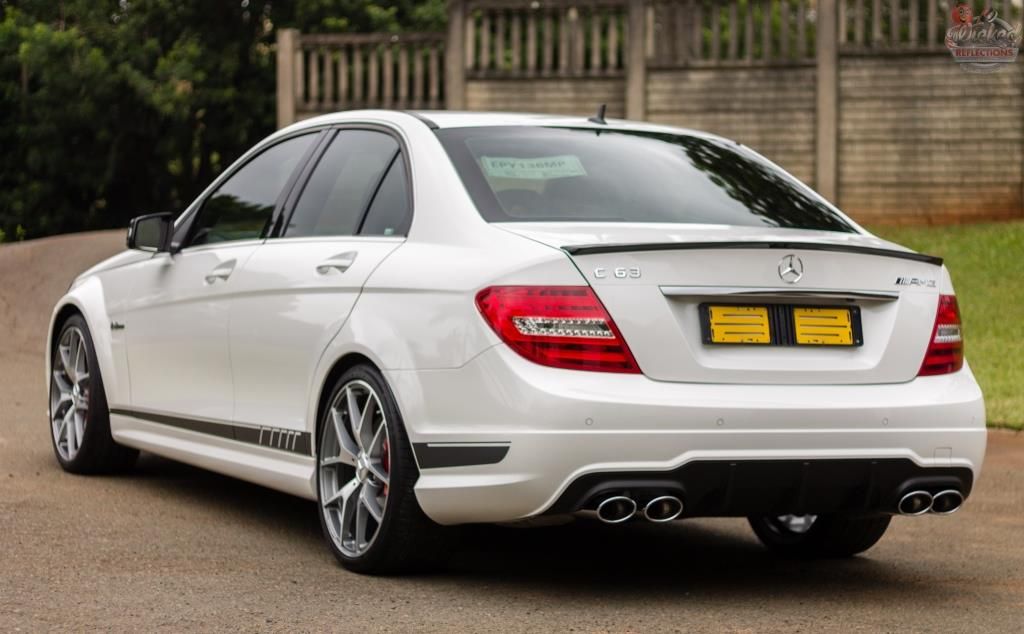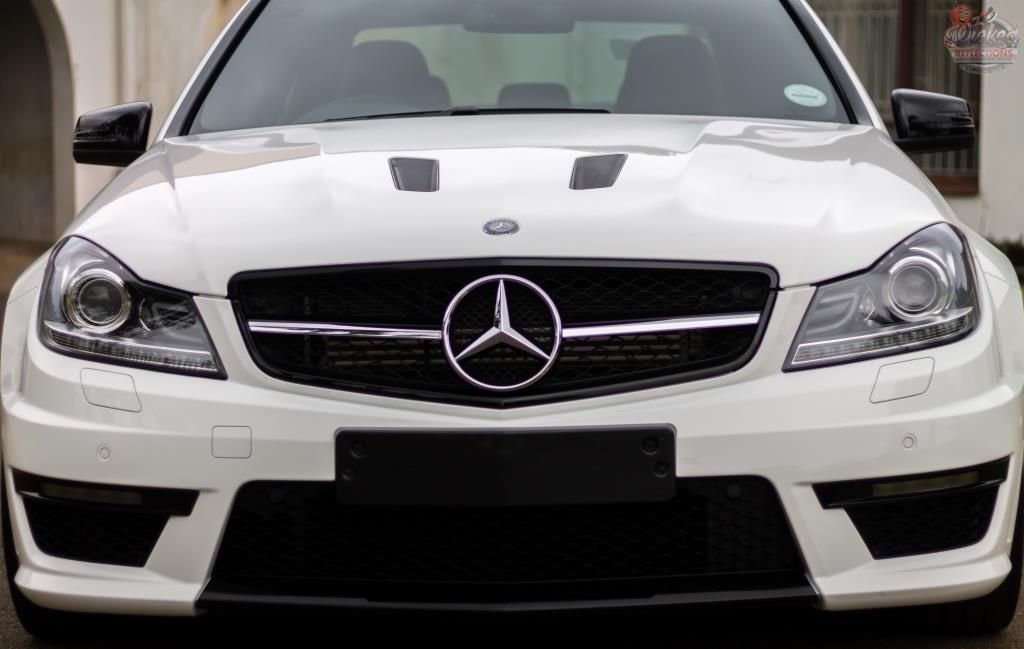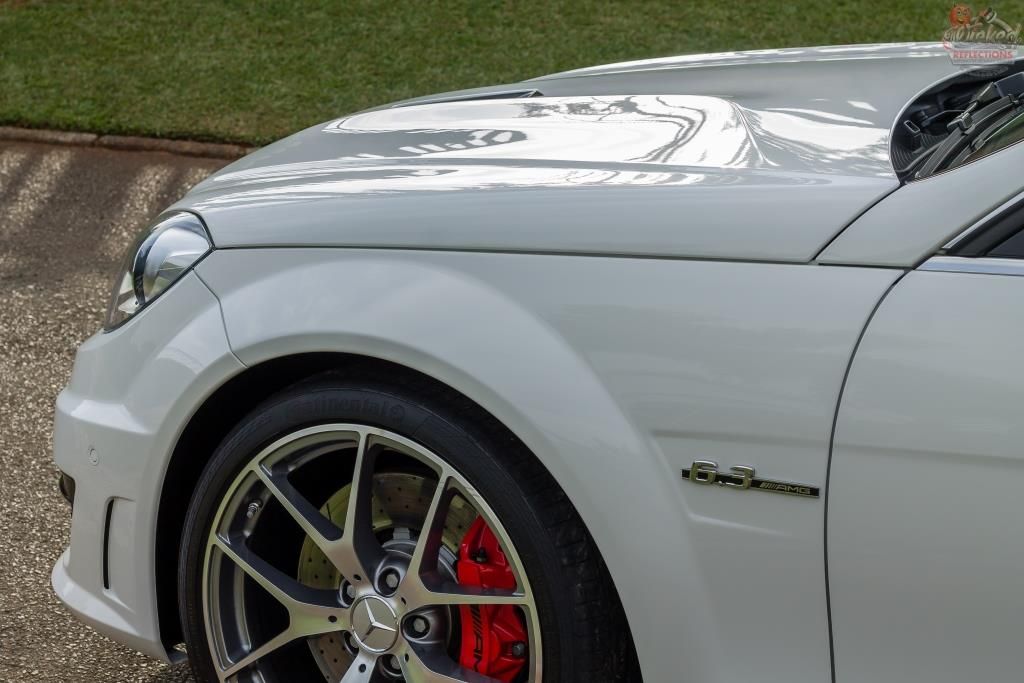 And lastly my favorite shot.
Total time spent = 22 hours
As always thanks for looking and any questions or comments are welcome.