The weekend before last I detailed a customer's Seat Leon Cupra and this weekend past he bought his wife's Seat Leon FR to me for some love. What was supposed to be a relatively normal detail for me turned into a bit of a nightmare as on Sunday morning at 05:30 I picked up where I left off the previous evening physically correcting the paint (defect removal via machine polisher) only to find at 08:00 the power to my neighborhood went off.
It only came back on at 20:00 on Sunday evening and I managed to squeeze in another 3 hours of polishing before calling it a night

Fortunately the client was not in a rush for the vehicle and I therefore had the opportunity to finish it off during the day yesterday (was at home anyway as the spawn's school was closed for Diwali).
So, onto some pics and details ('scuse the pun

)
On arrival the vehicle was covered in surface dirt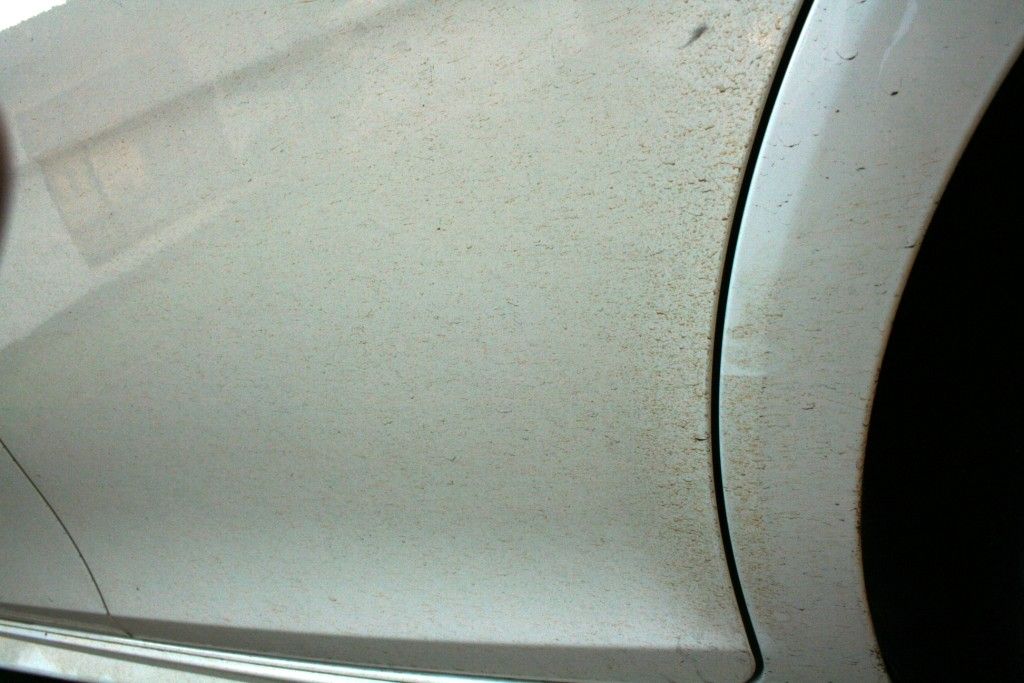 First order of business was to get the car jacked up and on axle stands and the wheels off so I could clean the wheel arches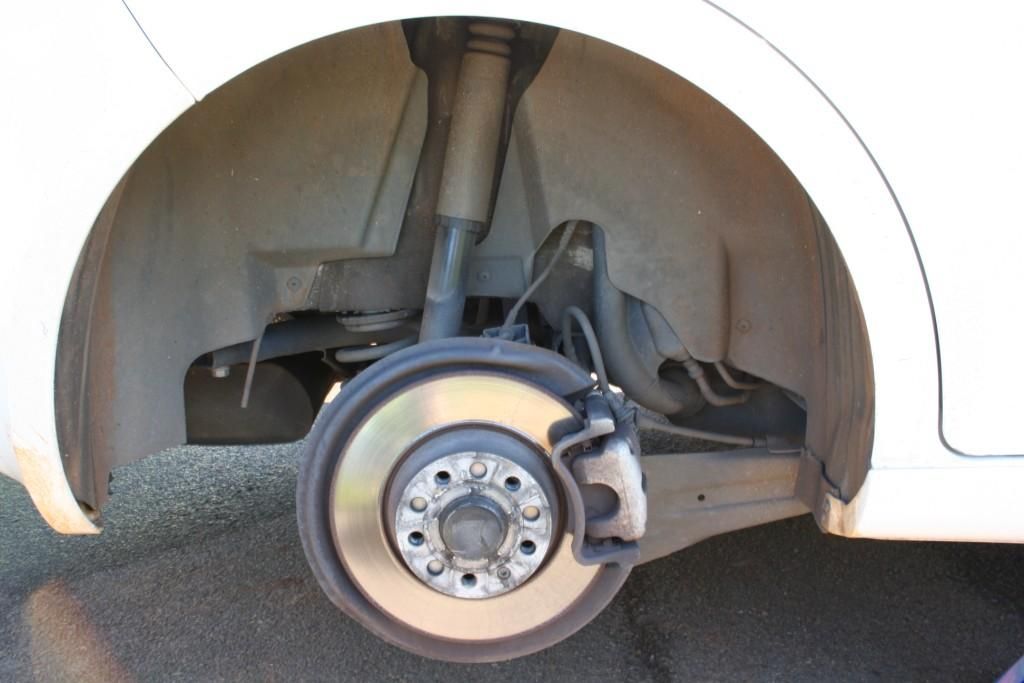 Then I moved onto the wheels themselves. They were in relatively good condition but did have a few curb rashes, the odd scratch and a few random stains around the valves.
Before
After wash with dedicated wheel cleaner
Looking good right.... wrong
On closer inspection a few tar spots were found and these were then removed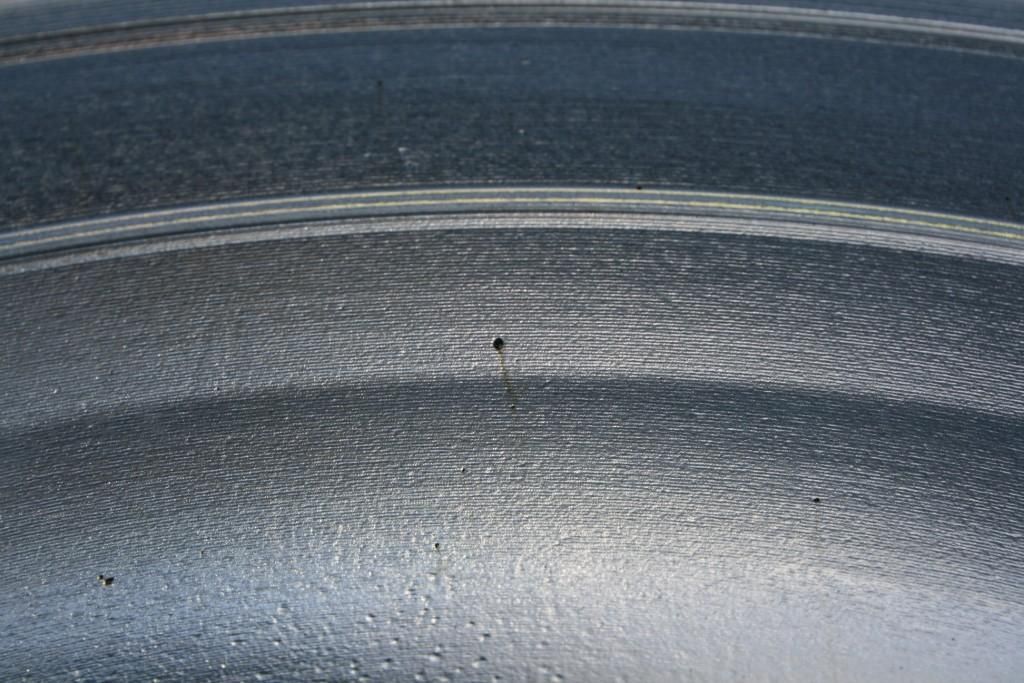 and then some more 'nasties'.... a buildup of embedded brake dust and other iron particles
Iron remover sprayed on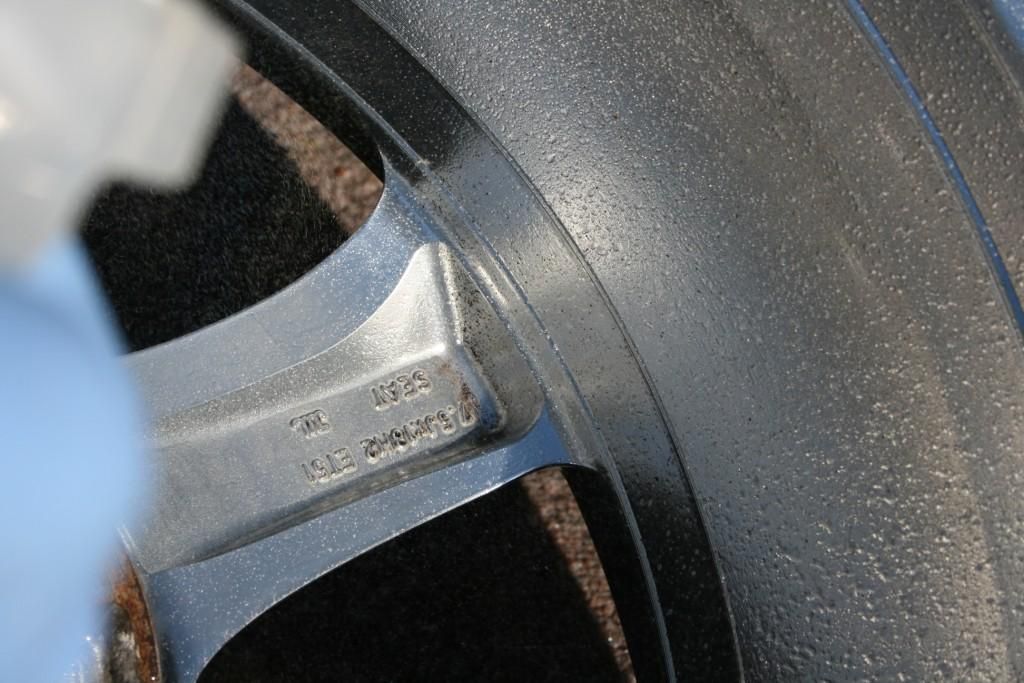 Starting to react with the iron
Once all were cleaned they were then clayed and polished and then finally sealed and tires treated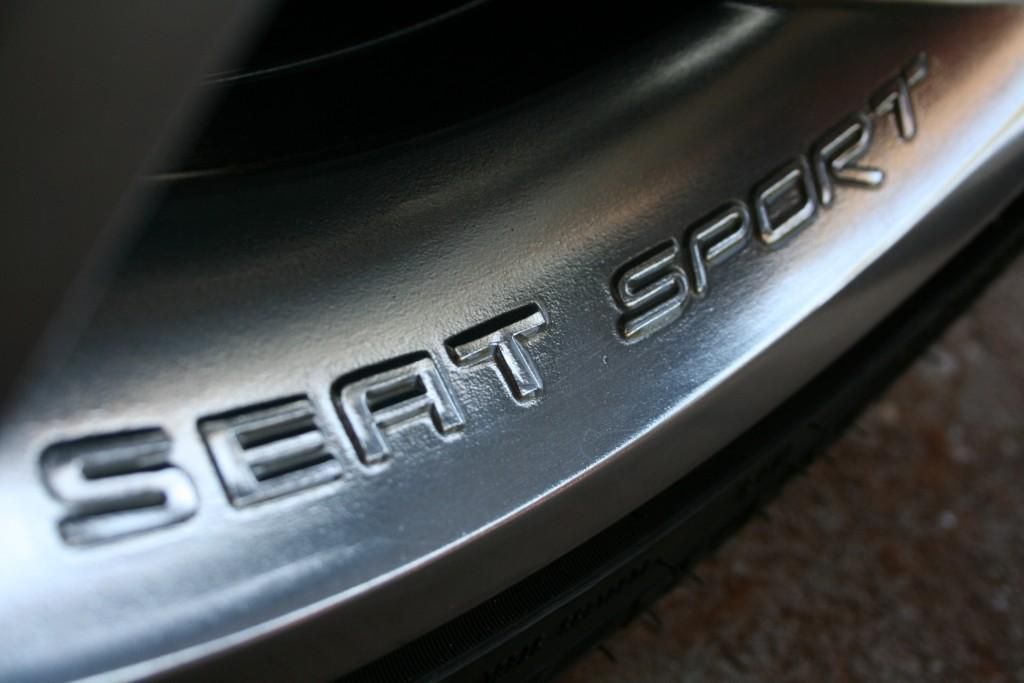 I then moved onto the engine bay
Once this was completed it was time to clean out the door and boot jambs, petrol cap, around badges and emblems etc
Before
After
So with all the 'dirty' work out the way, it was time to give the car a proper wash. It was pre-washed with the foam cannon and a mix of products designed to clean and strip off any existing protection and then thoroughly washed using the 2 bucket method
After drying off the vehicle it became glaringly obvious that some hack detailer had had his way with the client's car before. You will notice a lot of buffer trails / holograms in the pics below, caused through poor polishing techniques. In discussions with the owner upon collection of the vehicle, I was told how the rear end was repainted (bumper work) and we assume that the body-shop decided to polish out the whole car, presumably under the assumption that they would be doing the client a favor by having his car all nice and shiny..... well, all they did was screw up his paint. Gotta love you a good bodyshop/hack detailer..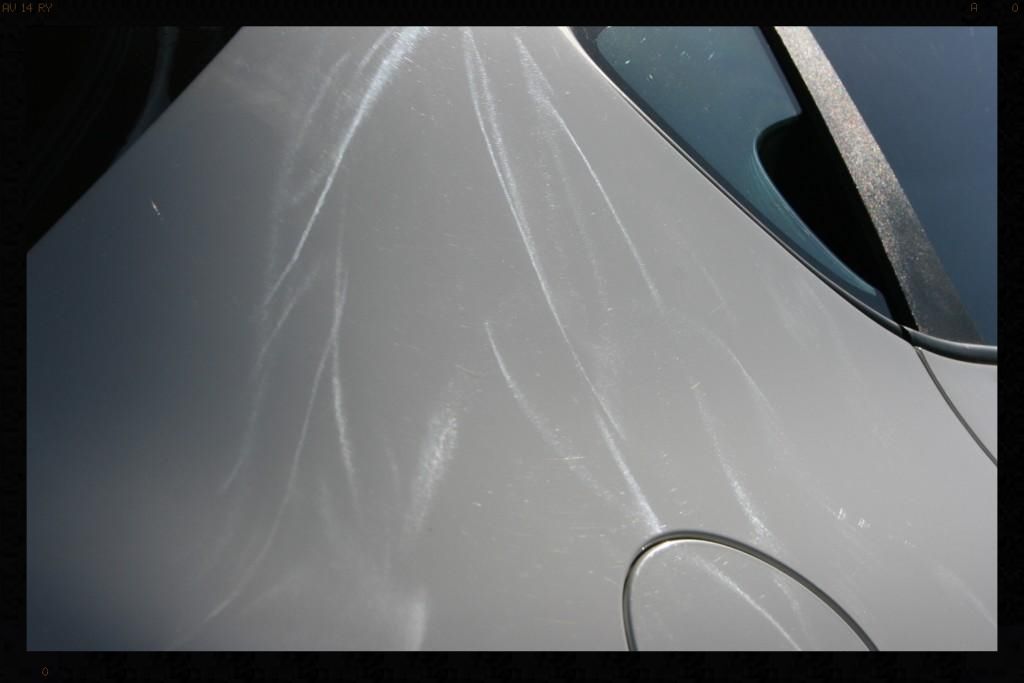 So, next up I removed all the tar spots from the vehicle itself, finding some right up to the bottom of the windows - it is unreal how many little spots of tar find their way onto your vehicles paint!
this was followed by a complete removal of all the embedded iron particles from the entire surface of the vehicle
The vehicle was then thoroughly rinsed in preparation for claying. I did not snap any pics of the claying process itself, however I can tell you that the amount of bonded contaminants on the vehicle is pretty much on par with what you would expect from a 5year old daily driver - so after a solid 12 hours of work behind me, I had finally got all the crud off the top of the paint, and everywhere else was now clean and the wheels were put back on the vehicle.
So now we can see what the condition of the paint is REALLY like....

Swirls and light scratches
Some deeper scratches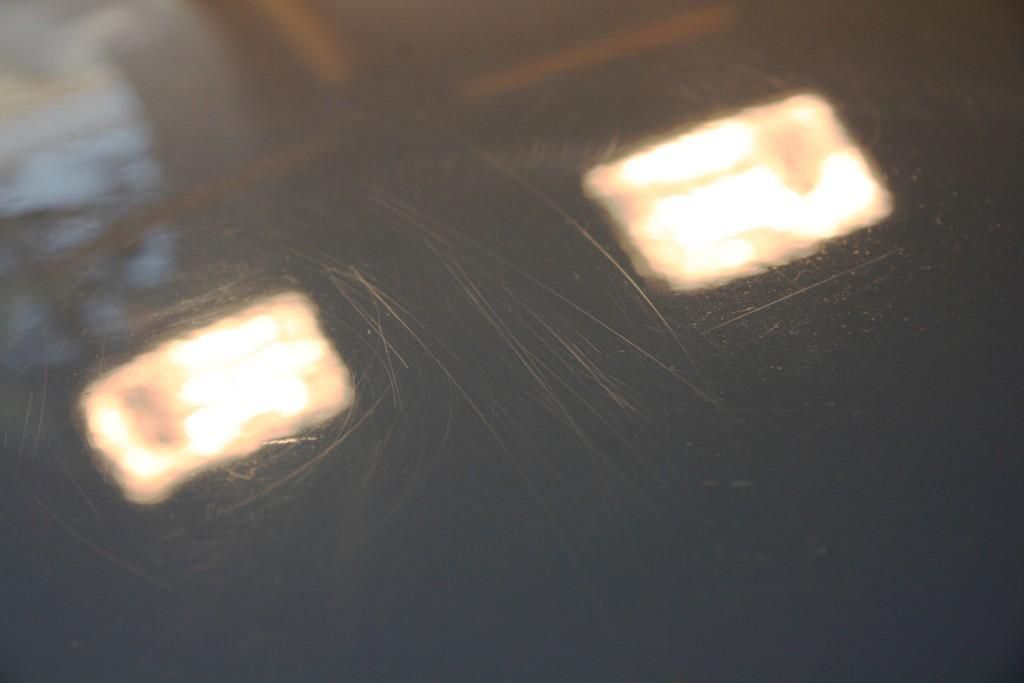 And then I think that one that will scare all of you into removing bird crap and bugs immediately....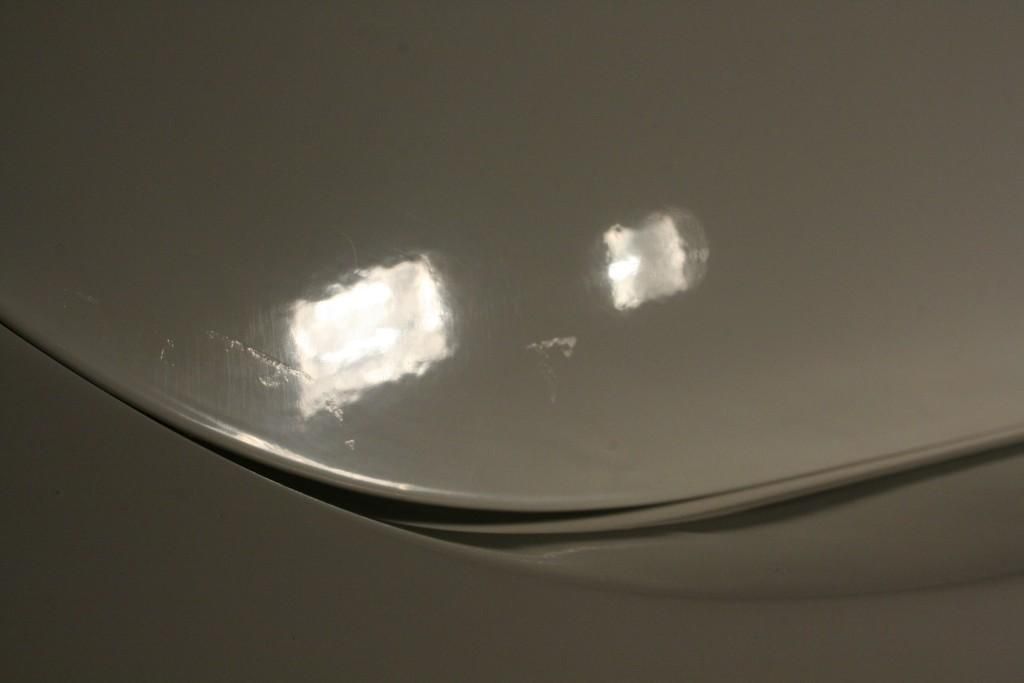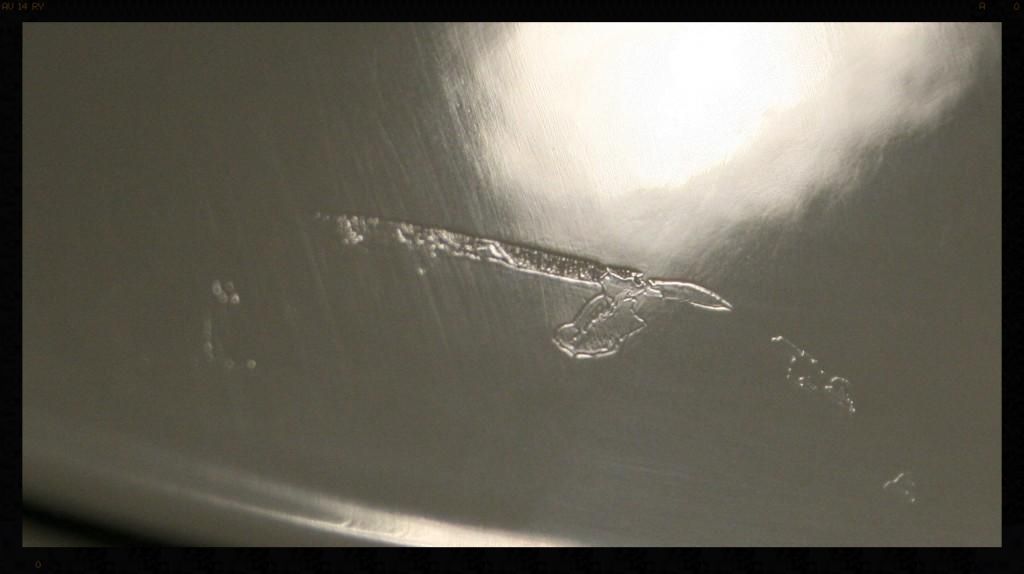 Yip, that damage (which was too deep to safely polish out BTW) was caused by the acid in bird crap and / or bugs.... it literally etches (eats its way through) your clear coat.... ouch!
Paint correction itself then got underway...
Before
After
The entire vehicle was then corrected and treated to a combo of Chemical Guys Blacklight/Collinite #845/Chemical guys V7 as the LSP. Windows were clayed, polished and sealed, all exterior trim was treated, the car was vacuumed and all interior panels cleaned etc.
Lastly the tailpiece was also given a quick polish
Some after shots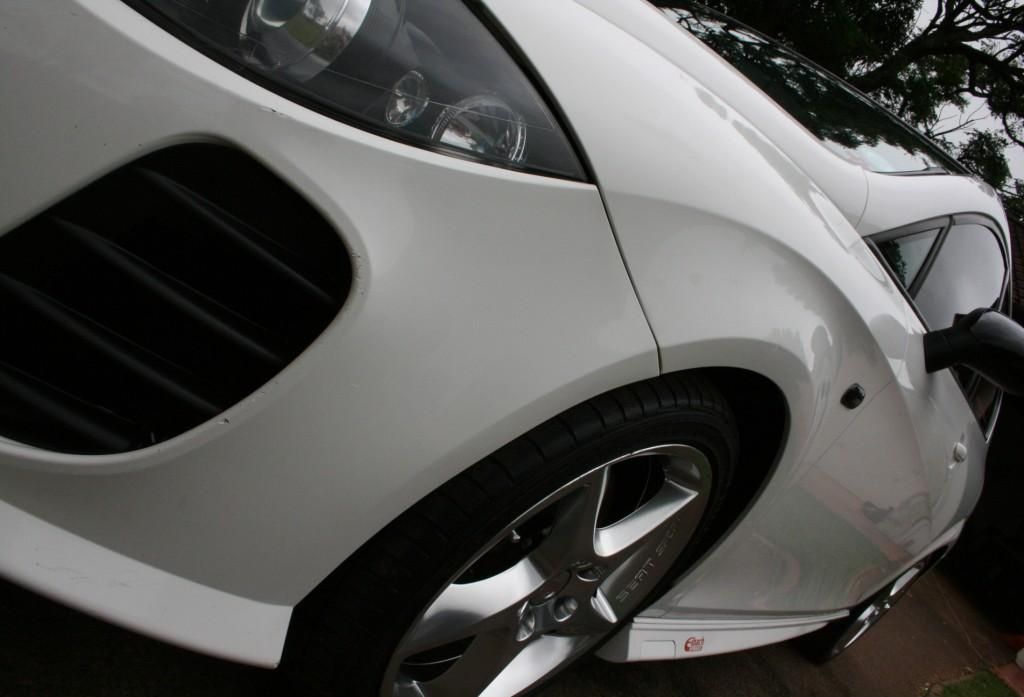 Total time spent on vehicle = 26 hours
Thanks for looking