Hey Guys, we bought this 1.8 motor complete with mp9 loom and ecu. Dropped the motor in on saturday, all went ok. Got onto the wiring loom and encounted a few problems. The red crosses indicate what is not obviously visible on the loom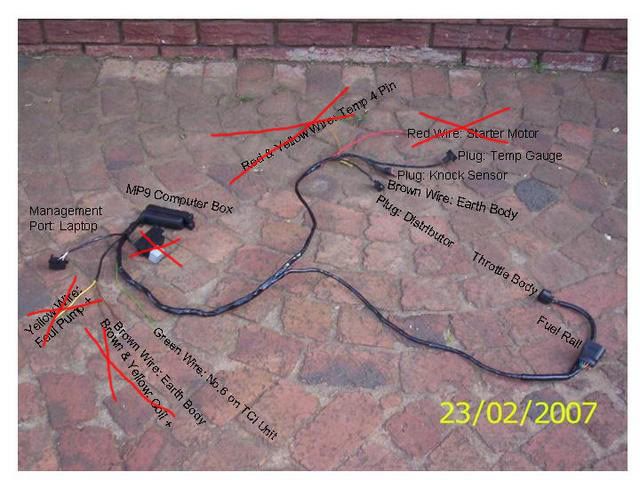 Have fitted all the wires with the nice VW connectors on, they are easy..
These are the wires I have left:
1. The red one is a small gauge wire, could reach starter motor but looks very skinny? not sure where this one will go.
yellow wire with red stripe? Not sure, we dont have an air temp wire, so could be that?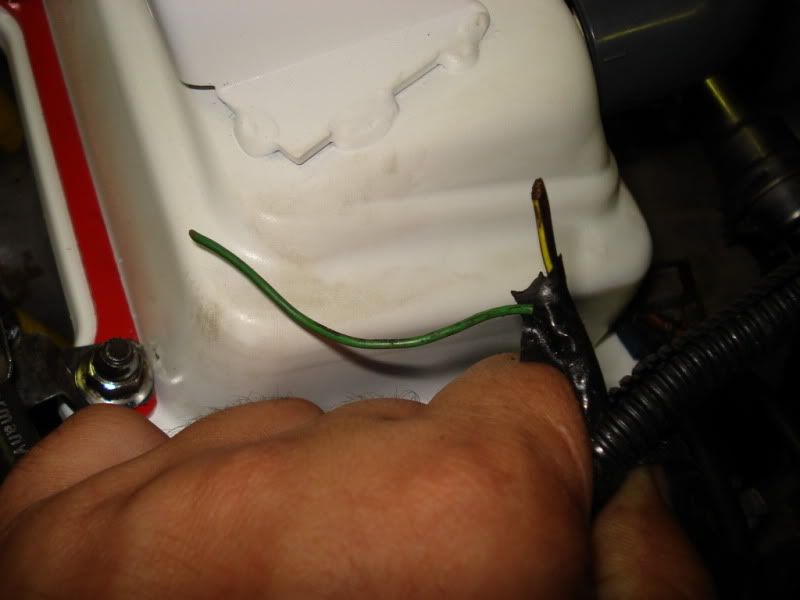 The black and yellow Im thinking is the power, power only when ignition is on. Green wire I think goes to pin no. 6 on the TCI unit?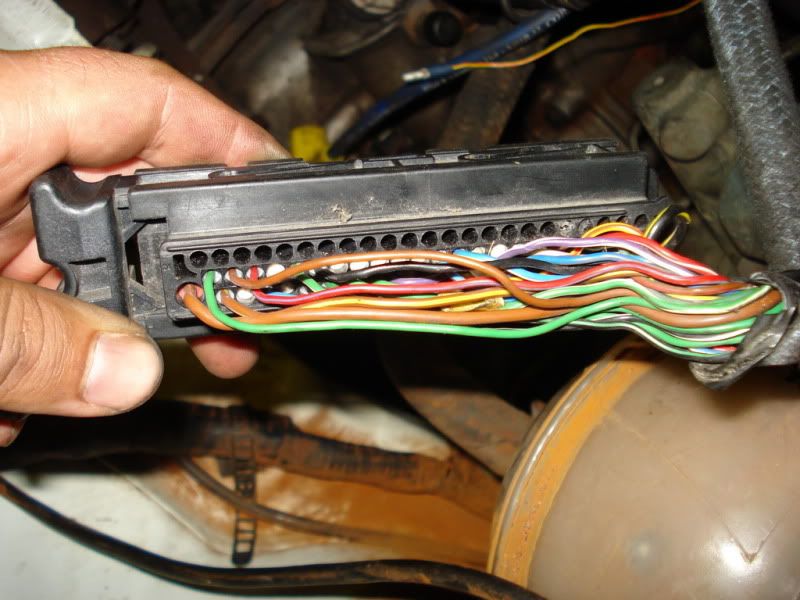 This pic is of the ecu connector, just for info to help someone whos know the loom identify the rouge wires
The only ground on the had a circular crimp so we connected it to the cylinder head, hope thats ok?
TIA
just notice something different on the top pic - where i put the red cross over the temp sensor wire, the loom we have, has the vw connector on it, not a single wire...