Hi Folks,
Some of the work I am presently busy with. I am doing this vehicle for a gent from the BMW club.
The damaged
Insurance authorized the replacement of 2 doors and a fender repair.
We started with this car on the 9th of January
Anyway, 2 insanely overpriced doors were collected.
First process was to take the doors and paint them on the inside, so that you do not need to strip them off again.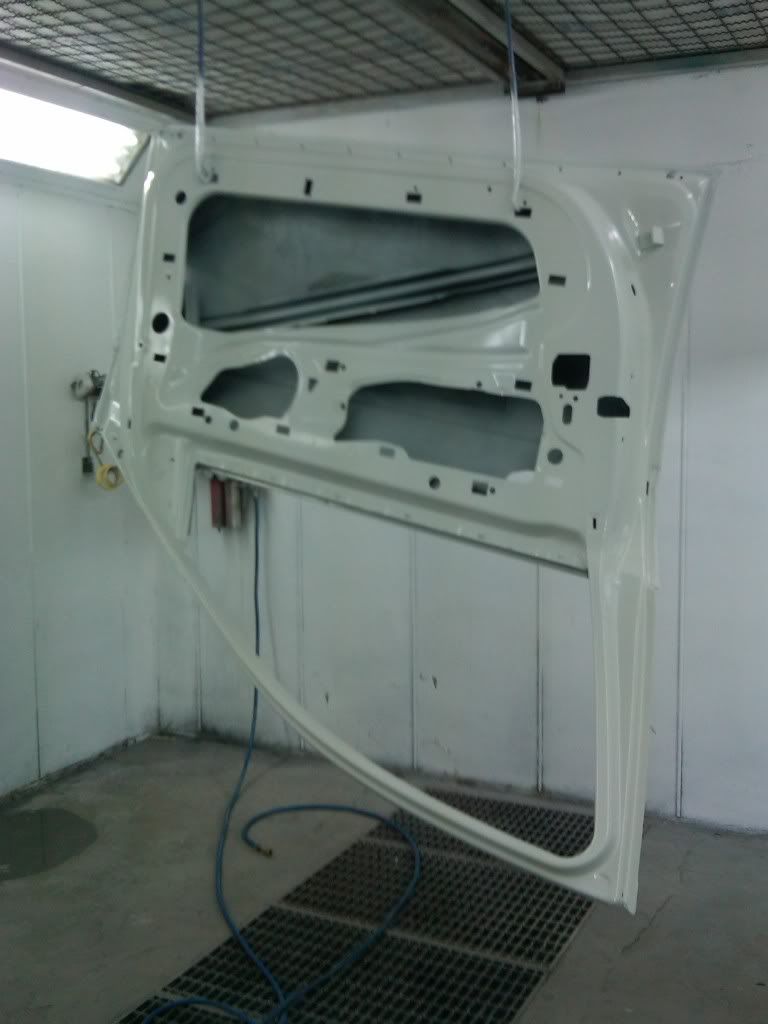 Once the door is painted on the inside, it can be installed on the vehicle
The locking mechanism is then transferred, the doors perfectly aligned.
The reason why it is done like this so that you can get the lines absolutely perfect, and you then spray the car complete, and then reassemble doors.
So here is what the vehicle currently looks like.
Petros spent most of the day transferring internals from one door to another, Locking systems are no in place.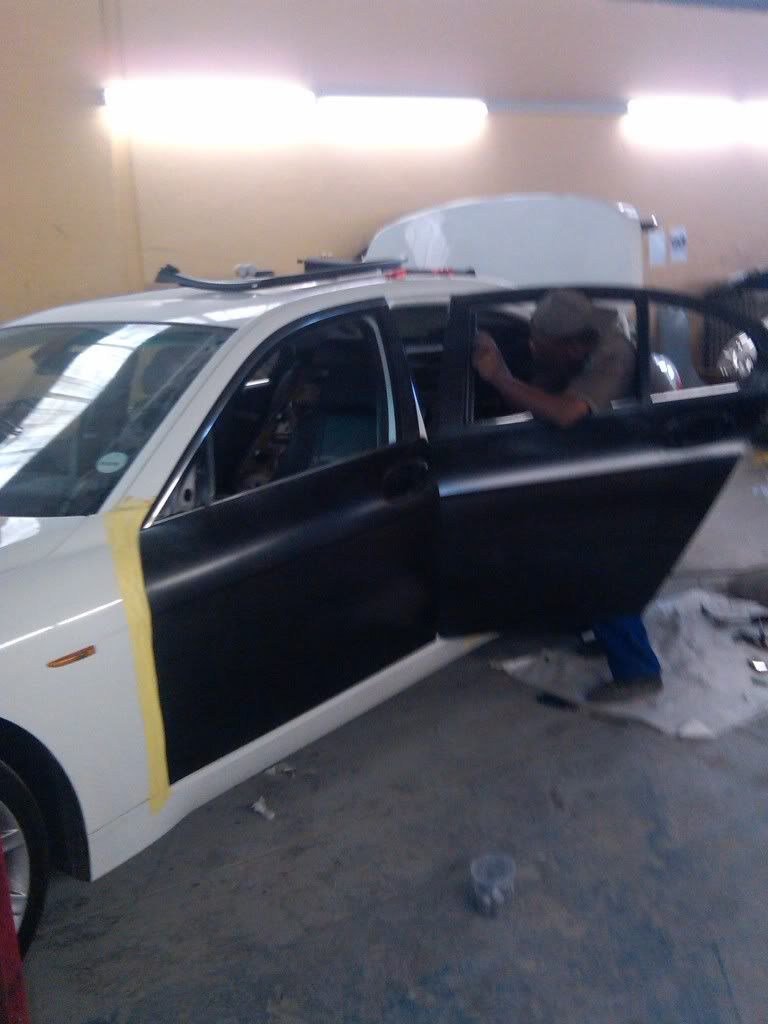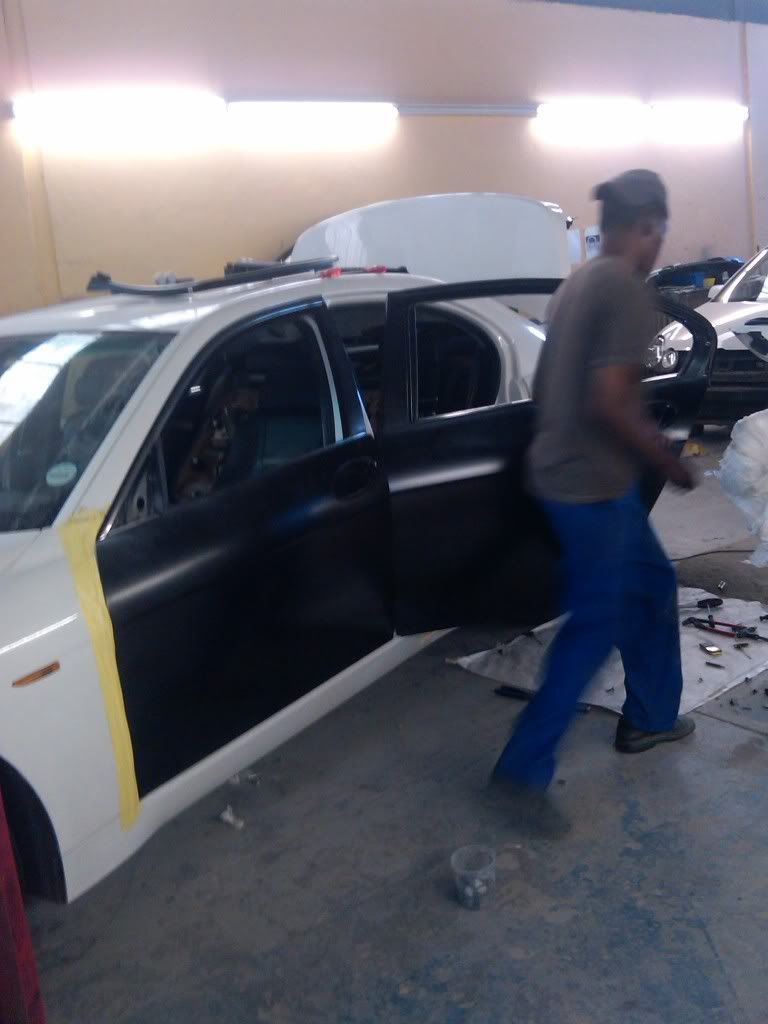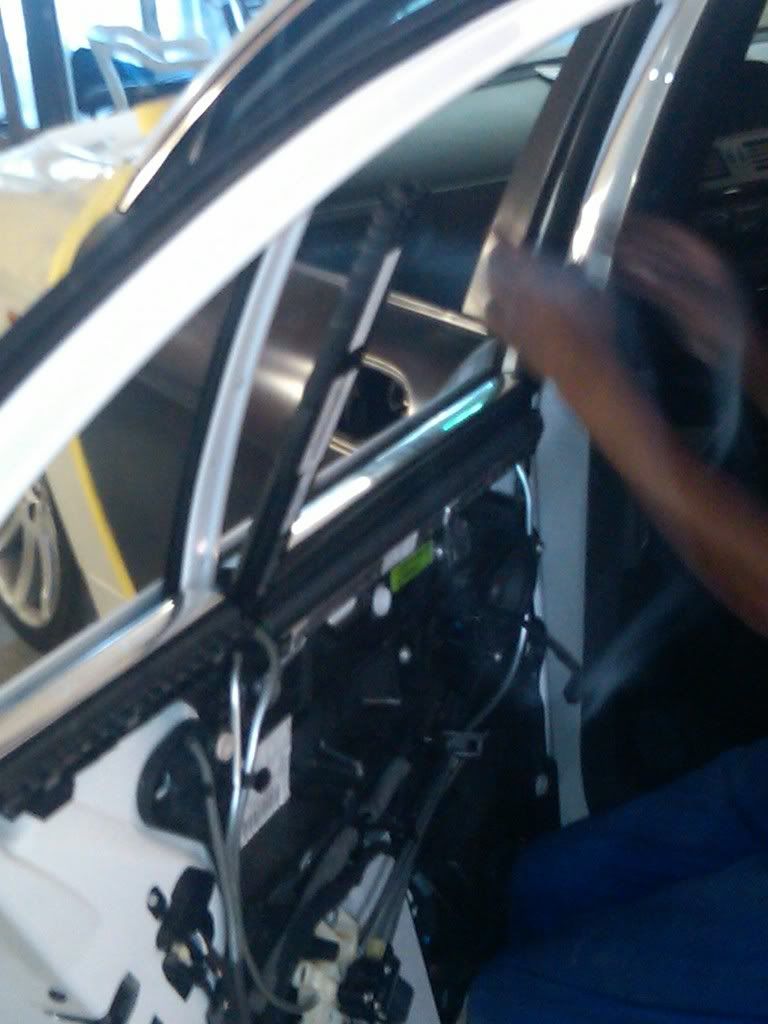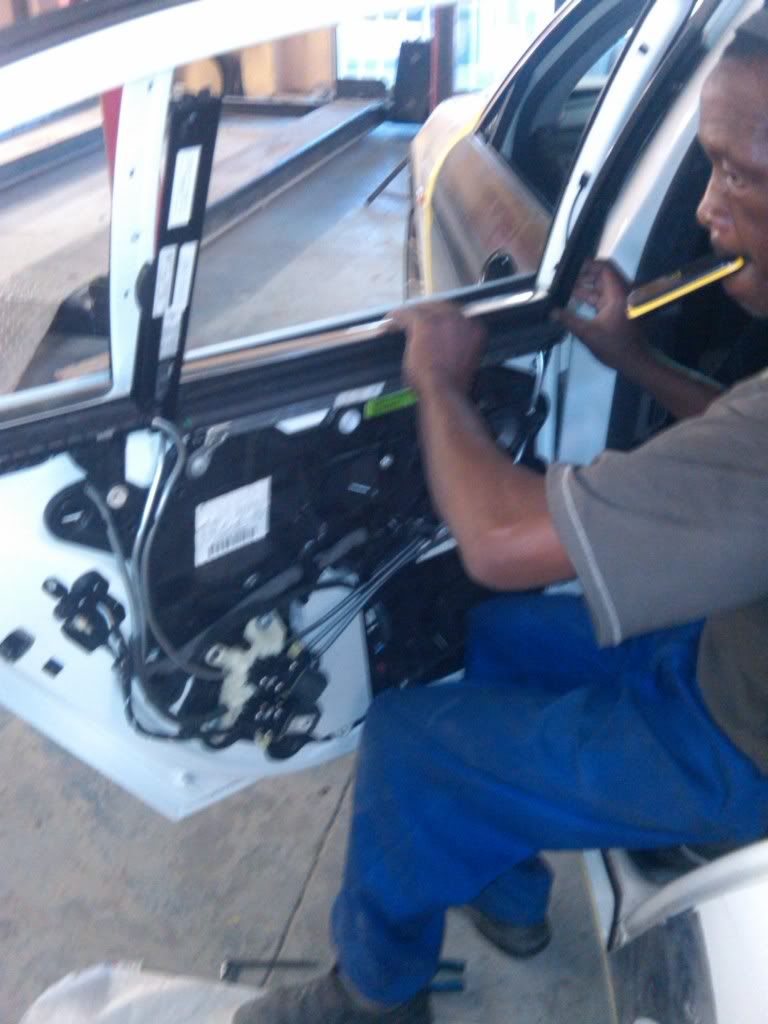 So doors are on, nicely aligned.
Now what we saw with the replacement door is that the fender was actually pushed in quite far, about 5mm.
So off to the correk for some pulling
Vehicle achored on the right hand side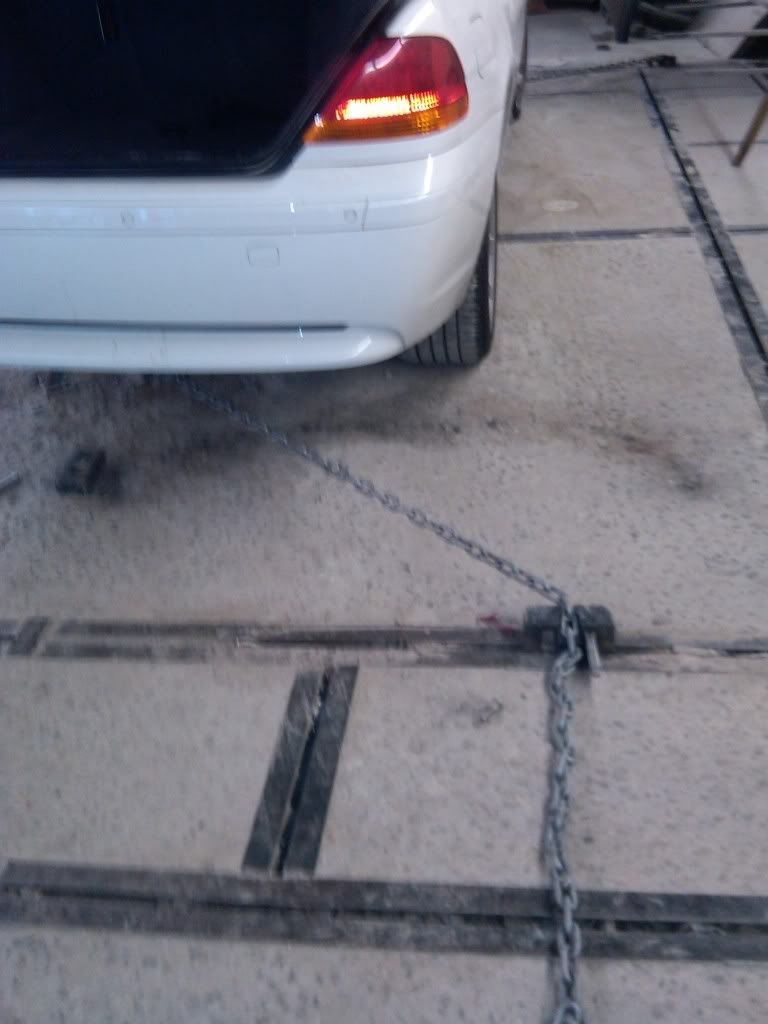 Left hand side we have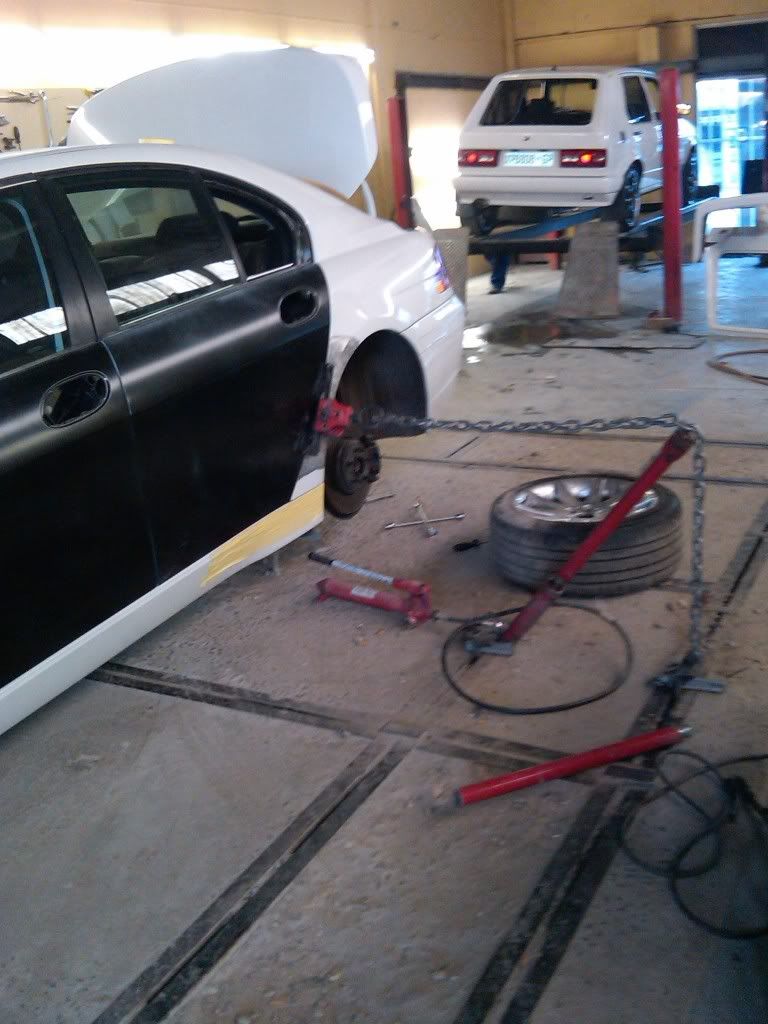 You will note that we actually welded a plate onto the body of the car,
Filler applied
Still exceptionally rough, it will now be sanded down with the body until the surface is perfect.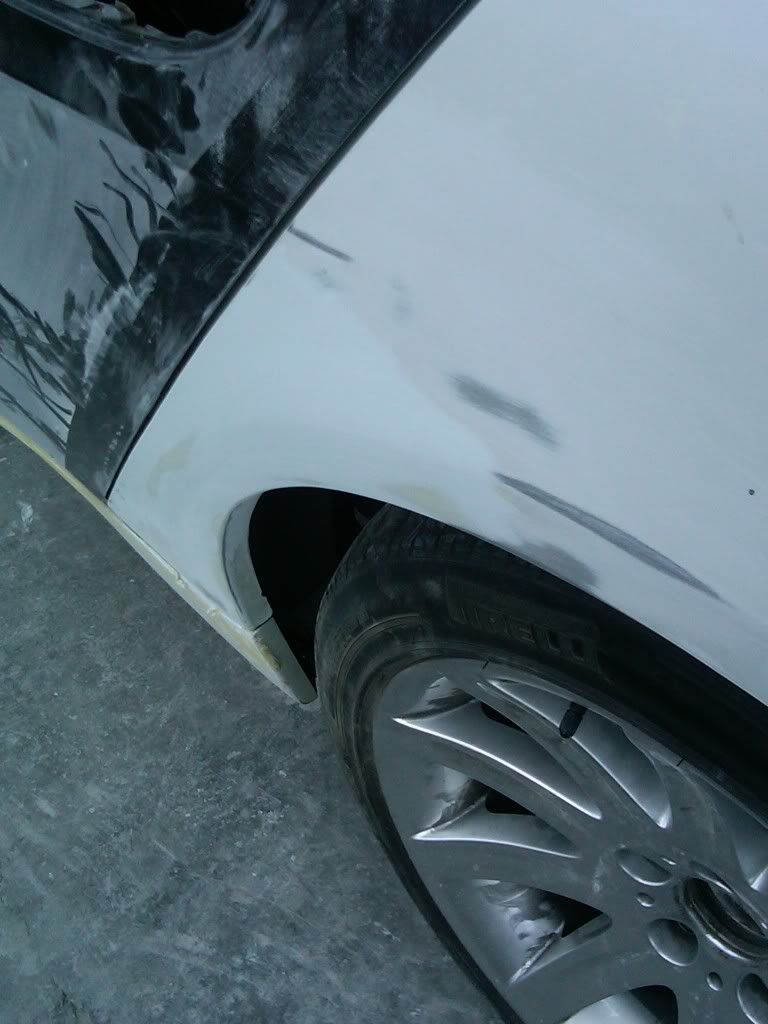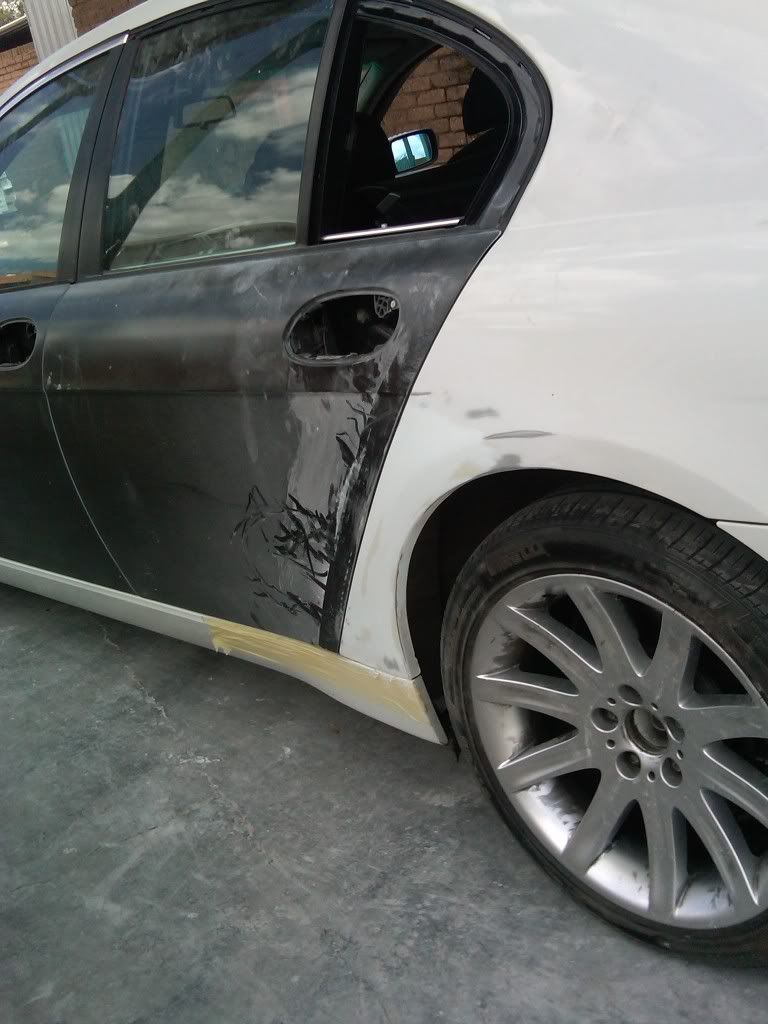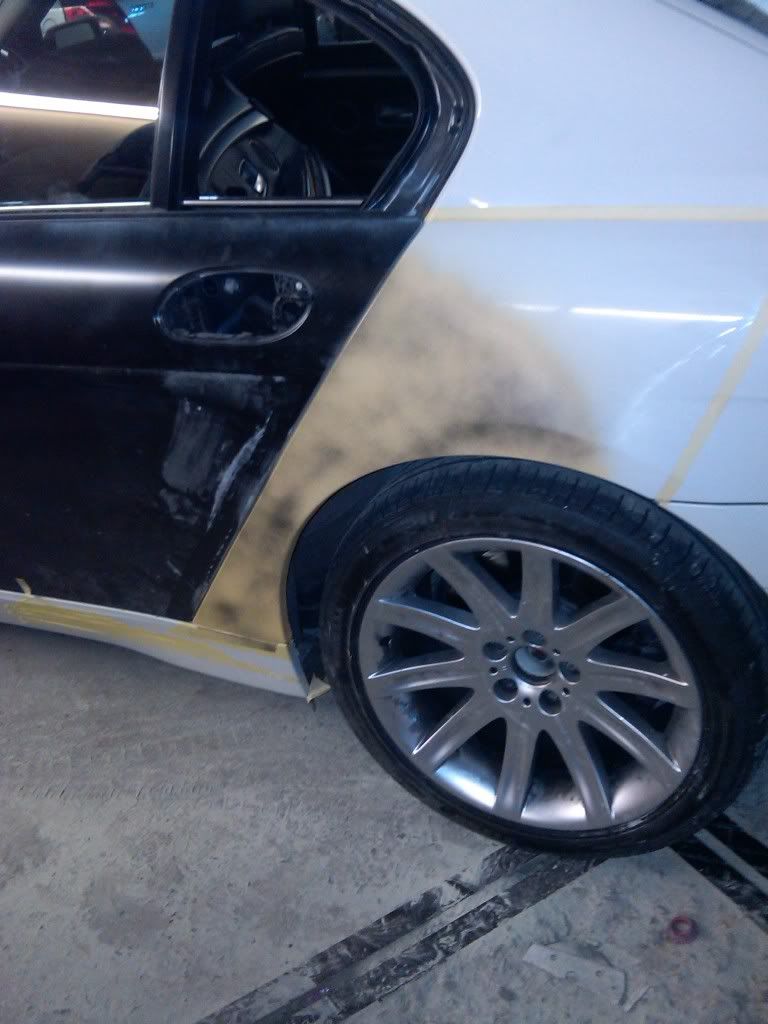 Vehicle currently primed.