The brief for this detail was simply to get the paint sorted out. No engine bay, no interior, and even the owner was even happy to simply have a basic wash on the wheels - but I landed up giving them a proper decon and seal... well...because they needed it.
Before
During - the process was to pressure rinse the fender liners, tyres, wheels and calipers. Then spray the whole area down with Carchem APC @1:5 through a Gloria Foammaster, let it dwell, agitate with a variety of brushes and mitts, then pressure rinse. I then hit the wheels with some TAC Systems Iron Zero, let it dwell, agitated and pressure rinsed thoroughly. Auto-DNA Wheel Cream was then applied for protection and the tyres dressed with Carchem PERL neat. The fender liners were dressed with Carchem Vinyl and Rubber Dressing.
After wash and decon.
The car was obviously dirty and before washing with Carchem Luxury Shampoo the car had Valet Pro Advanced Neutral Snowfoam applied, left to dwell then pressure rinsed off.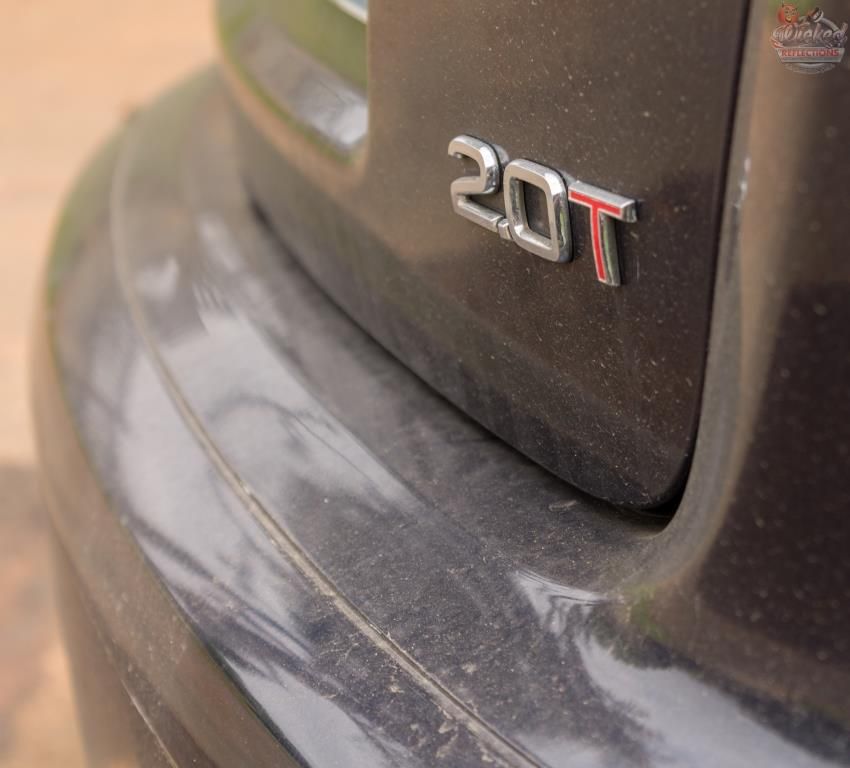 In the weak morning sun you can already start to see the swirls.
The car was decontaminated using TAC Systems Iron Zero, Capro Tar-x and Shield Heavy Duty Clay.
Now the naked paint revealed the true horror.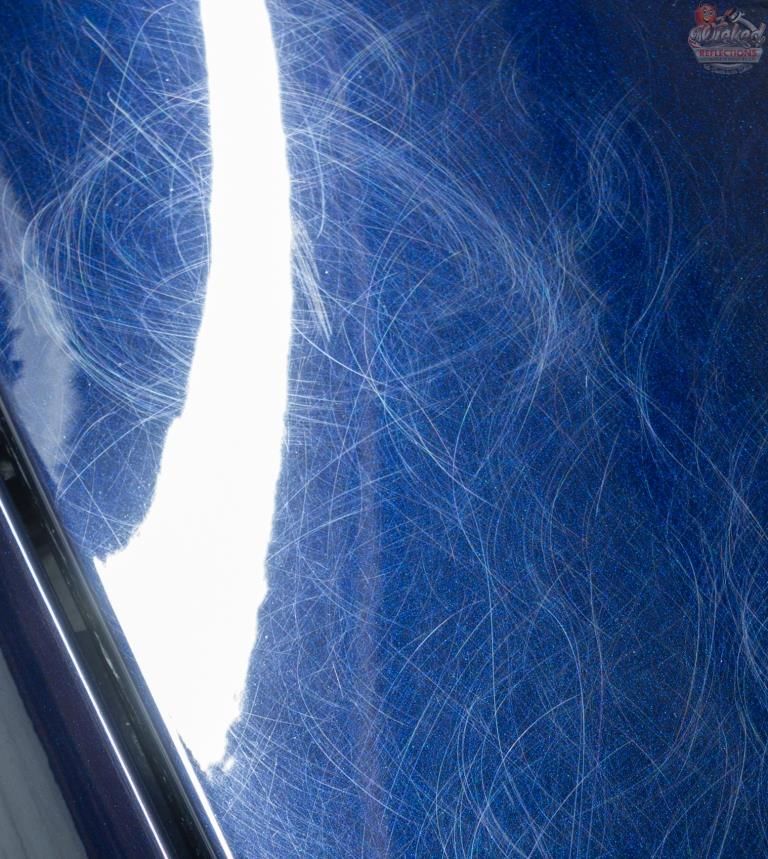 The vulnerable sections were taped up prior to the initial cut, which was intended to remove the vast majority of the damage. I eventually settle on Menzerna SHC 300 on Orange Lake Country Hybrids. The paint was considerably softer than all the other Audi's I have detailed and so the foam had the advantage of 'soaking up' more of the residue and leaving behind less hazing to clean up, which was done with Menzerna SF4000 on Black Lake Country pads.
After cutting.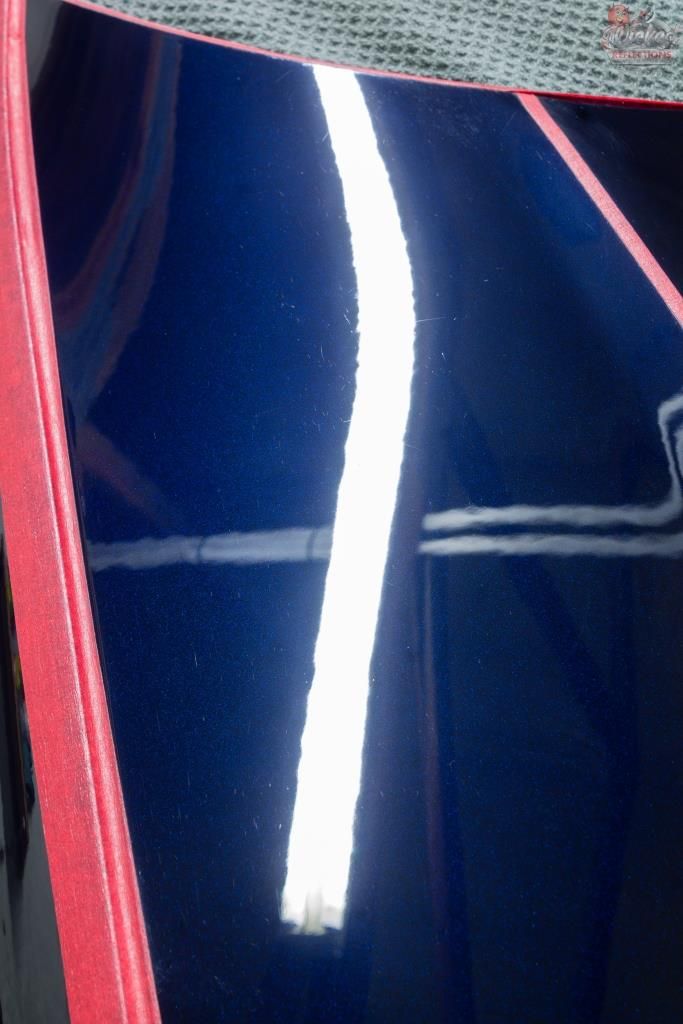 After polishing.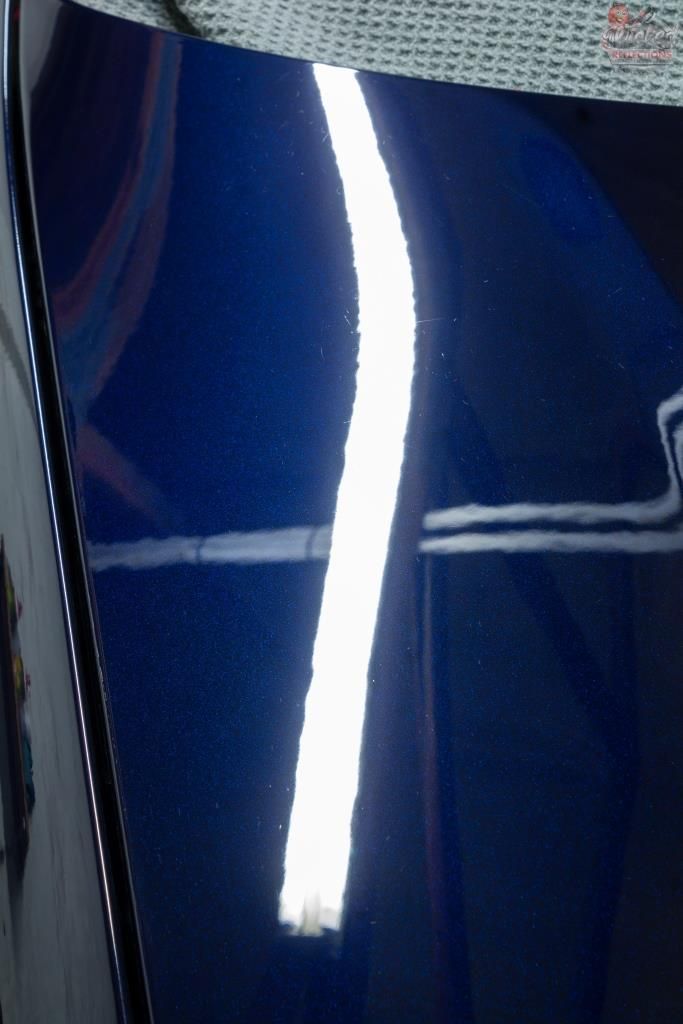 This bird dropping had etched really deep into the paint and sadly is very much still visible. I could probably have wet-sanded it out but that's not really in the best interest of a daily driver.
Luckily this one wasn't etched as deep
Here there was a deep scratch on rear fender.
Again the exposed edges are taped up to avoid striking through.
Completed
Here is a 50/50 of one door corrected and the other not.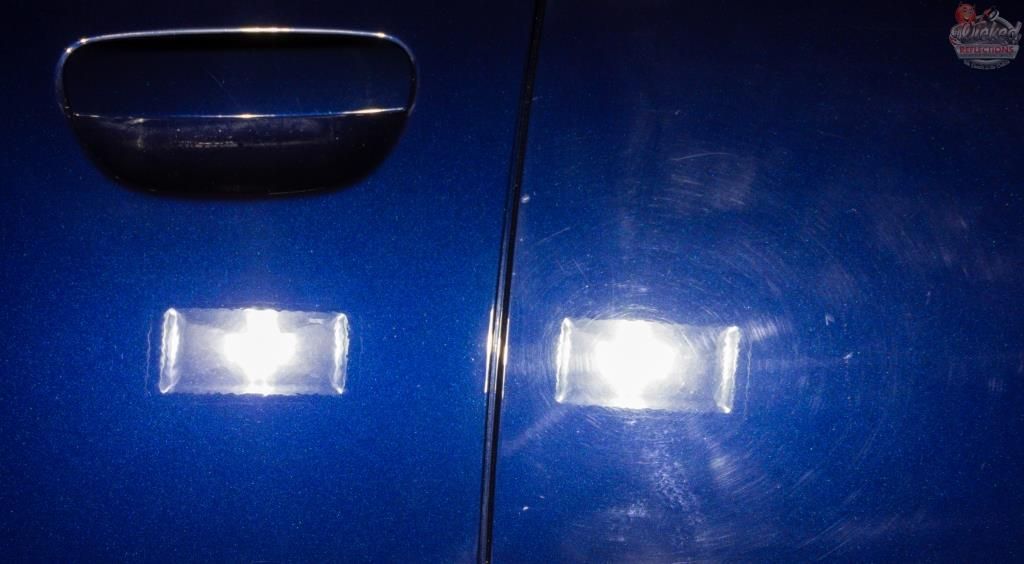 Often overlooked areas were cleaned.
Before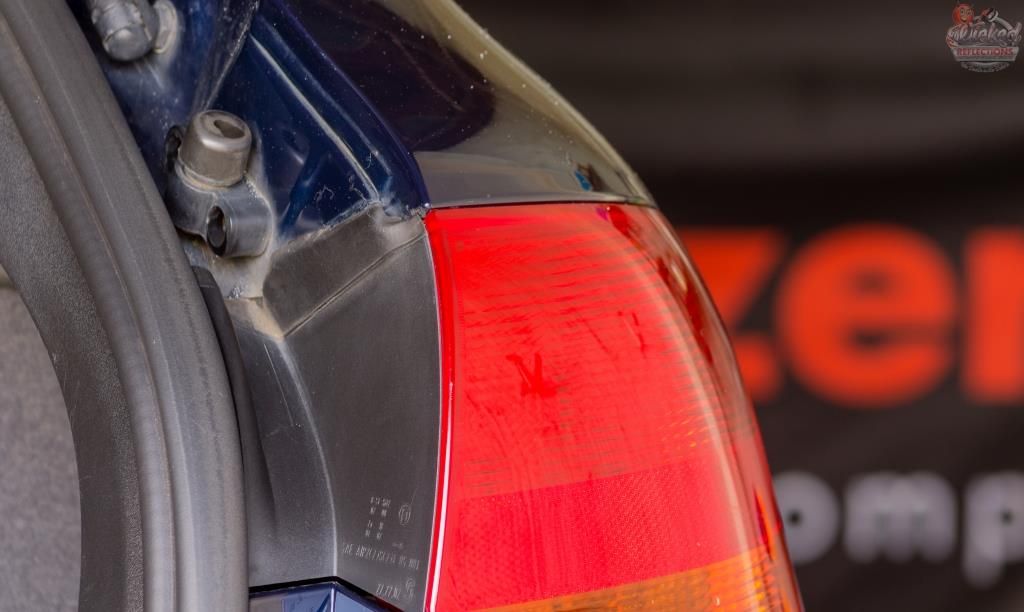 After
The exhaust tips before even being washed. They were in a really sad state.
After wash they looked better but now showed the true extent of the corrosion.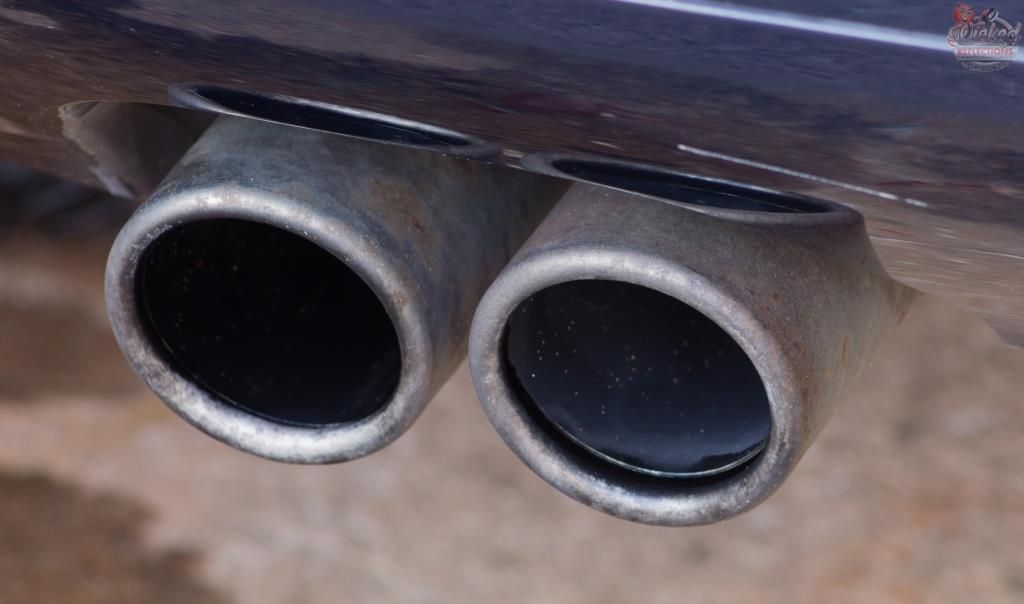 After a quick polish with Meguiars NXT All Metal Polish.
All of the badges/emblems were cleaned.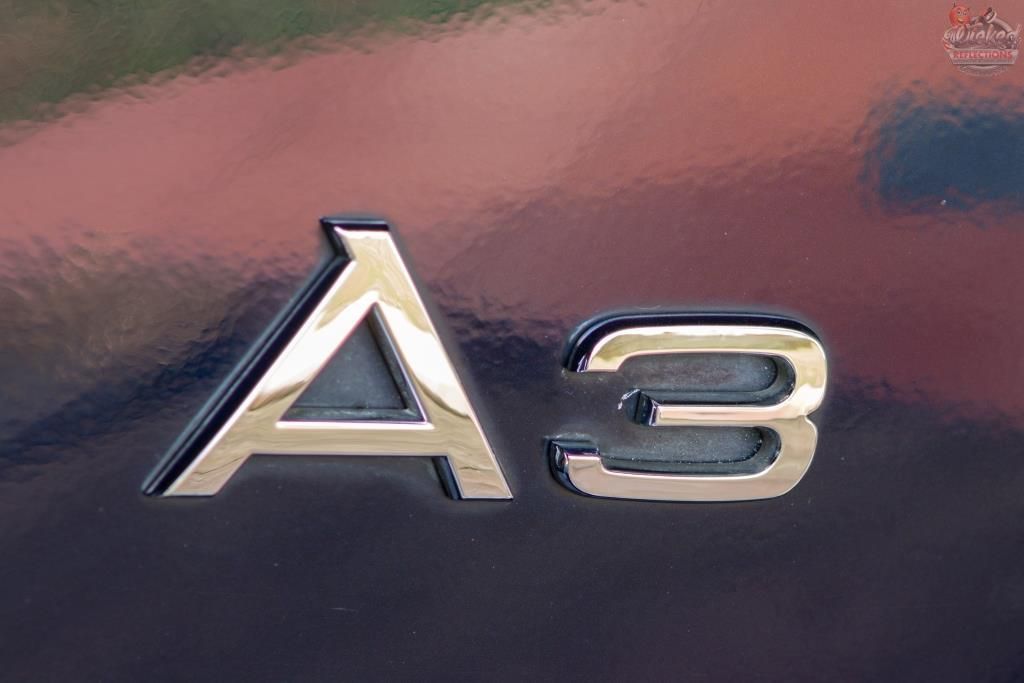 After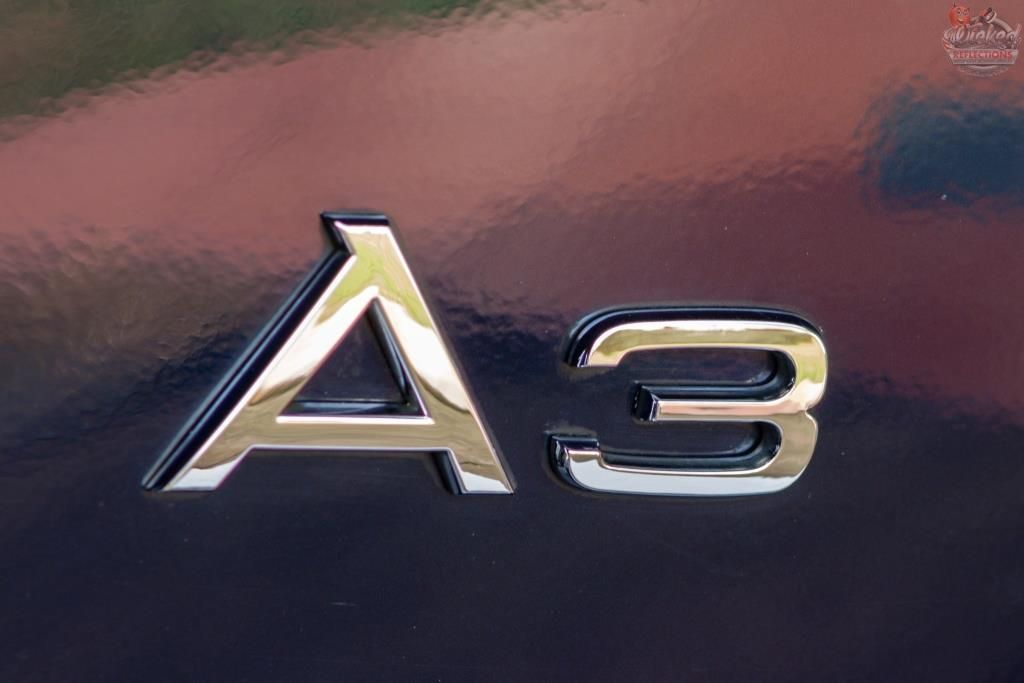 Here are a few after shots.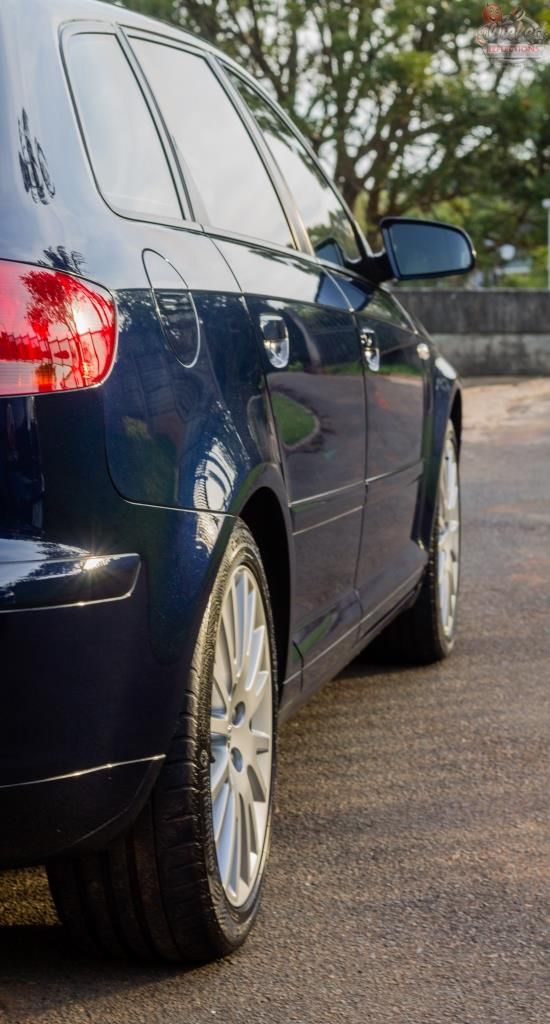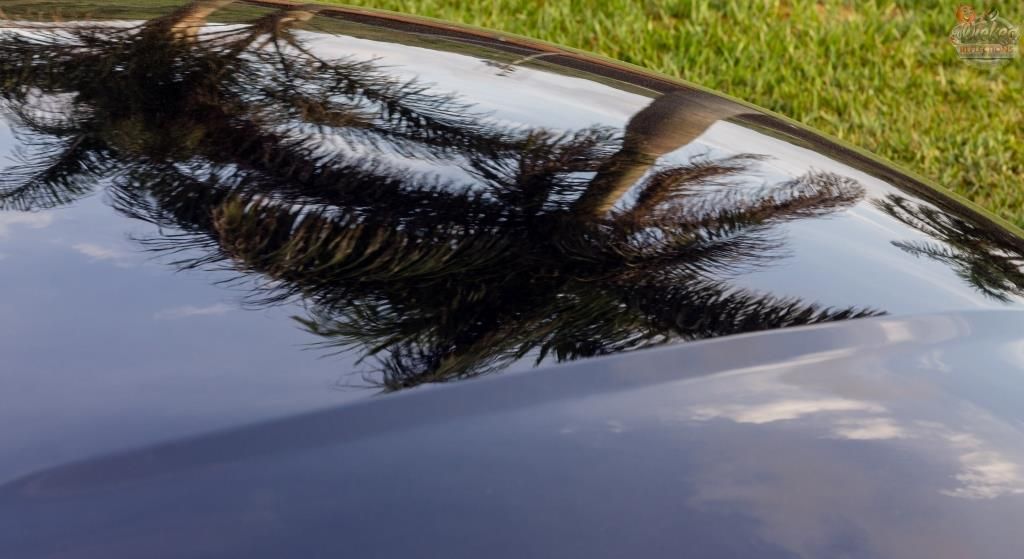 Total time spent 26 hours.
As always, thanks for looking and any comments or questions are welcome.