So I swopped the standard head on the Jetta today for the flowed jobbie.
Let us begin.....
First, remove:
Alternator
Water pipes(front of head and on the right behing dizzy)
Oil sender on right of head above water pipe
Covers for timing belt
Timing belt and tensioner
Spark plugs
Valve cover
Inlet and exhaust manifolds
Injector rail and injectors(if fuel injected)
Hoses, pipes, wires etc that are in the way
Here are pics from removing the inlet manifold onwards:
Remove the 6 bolts holding the inlet manifold and take off manifold.....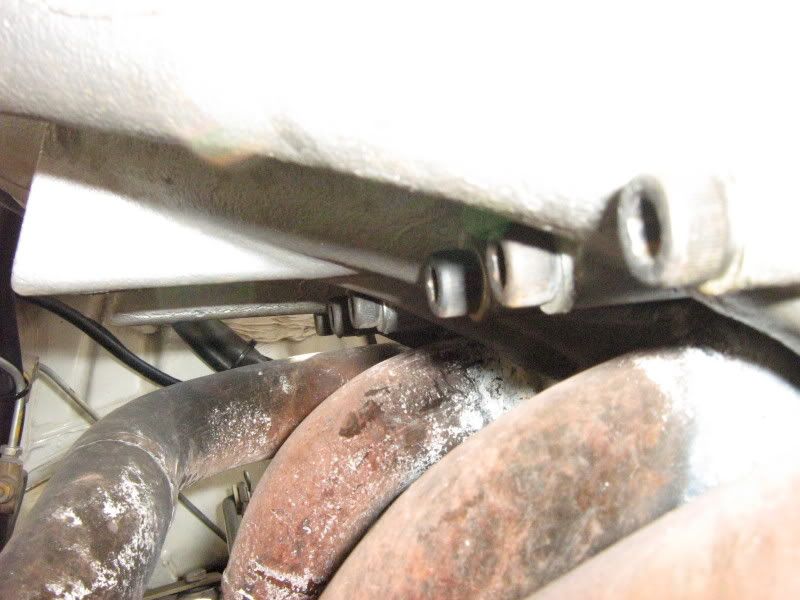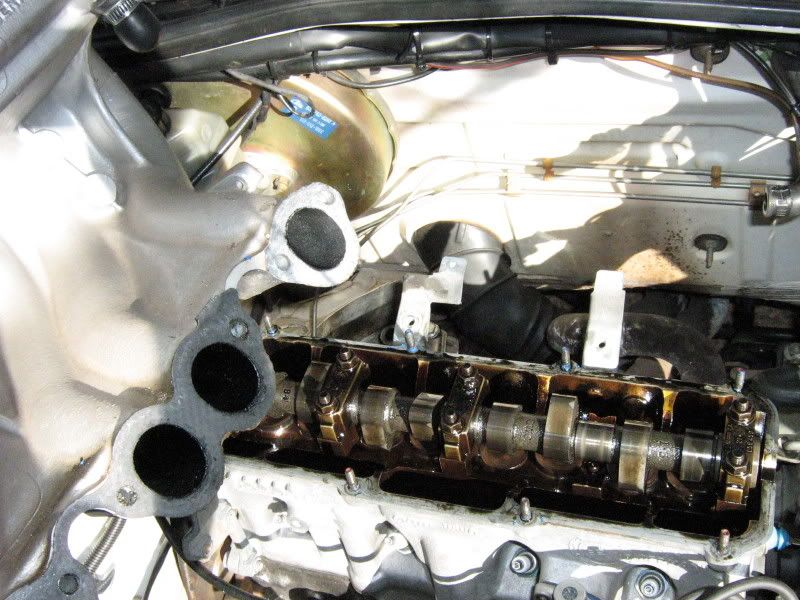 I sprayed some Q20 on the 8 nuts holding the exhaust manifold on. Left it for 20 minutes and loosened and removed the mani.....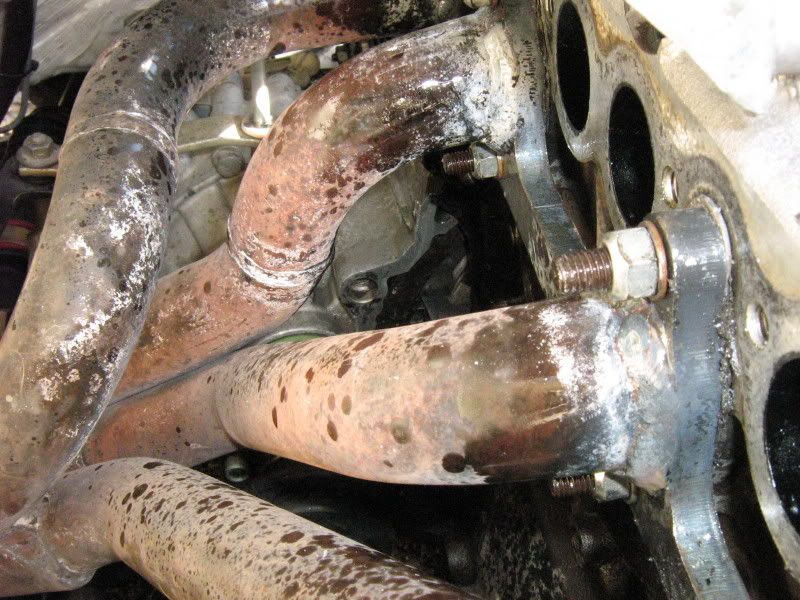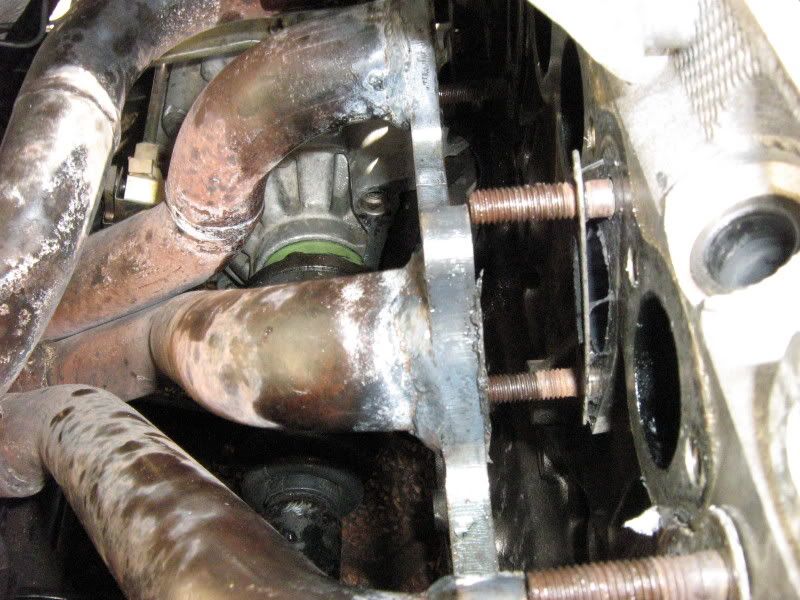 Next use the 12mm spline bit and using this diagram, loosen the head bolts in a
reverse sequence
to what is shown.....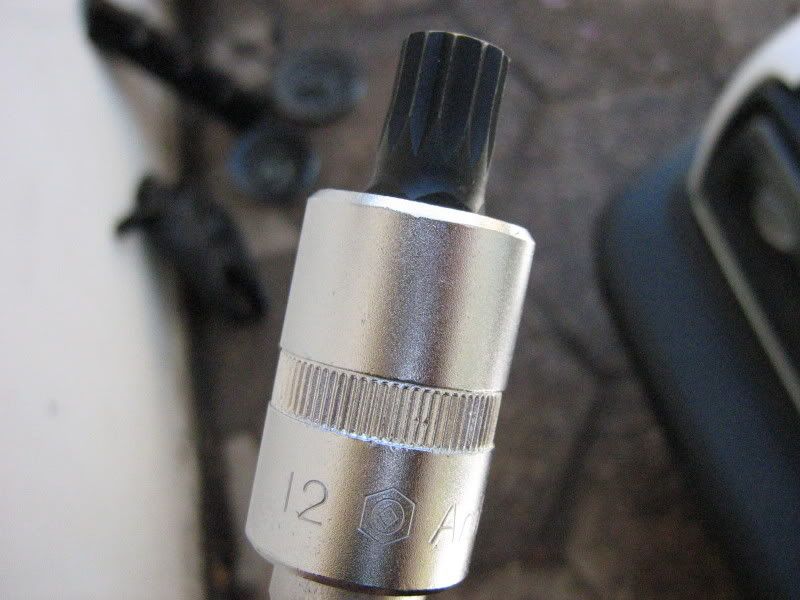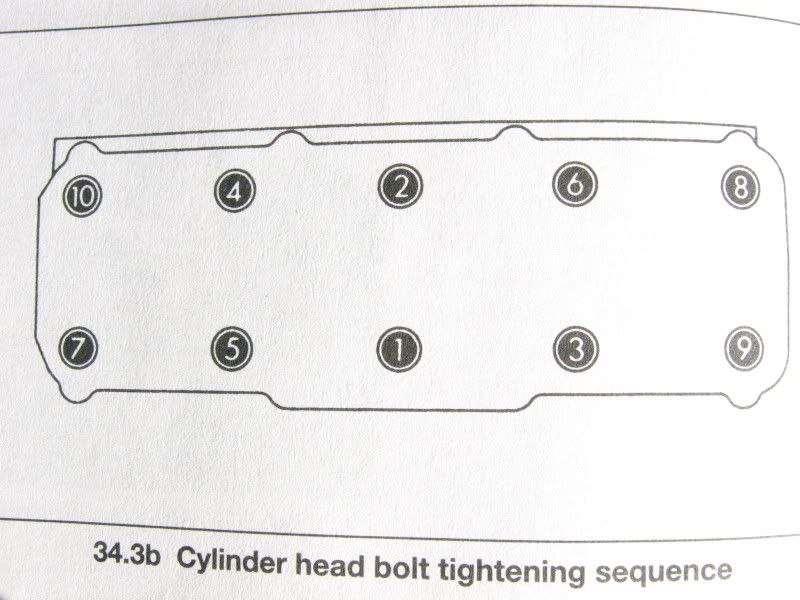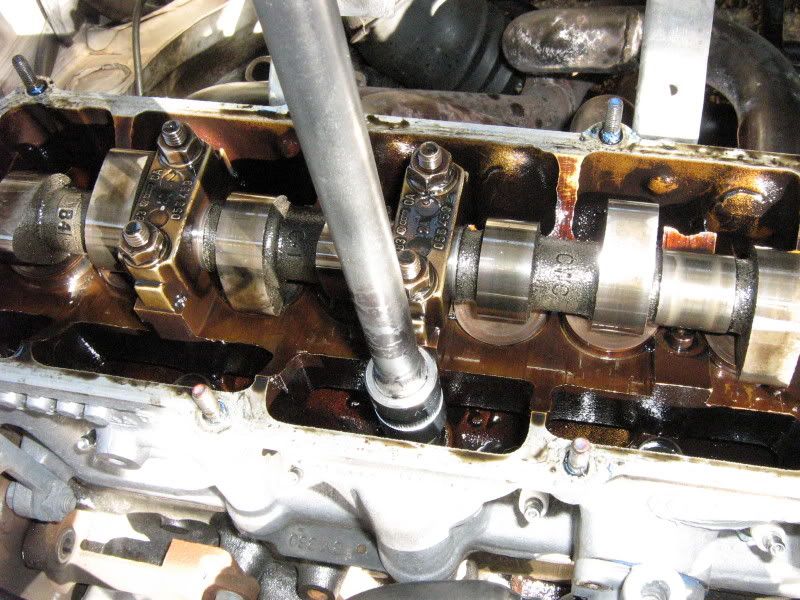 After all 10 head bolts are loosened pop the head off the block.....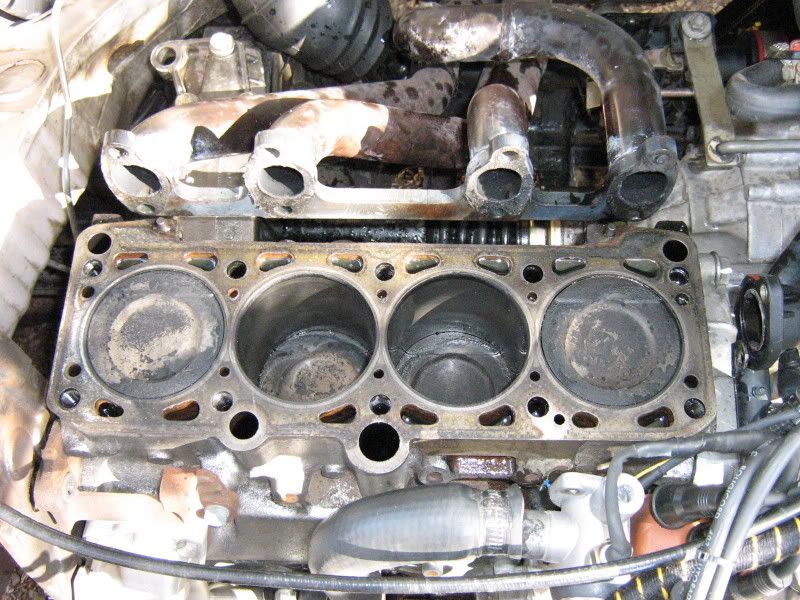 Old head on the left, flowed head on the right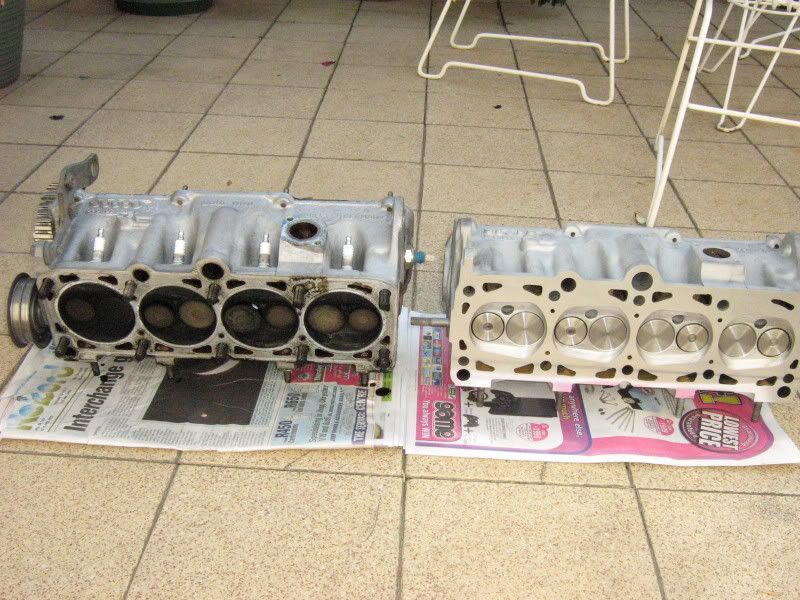 Clean the block very nicely and put the new head gasket in place.....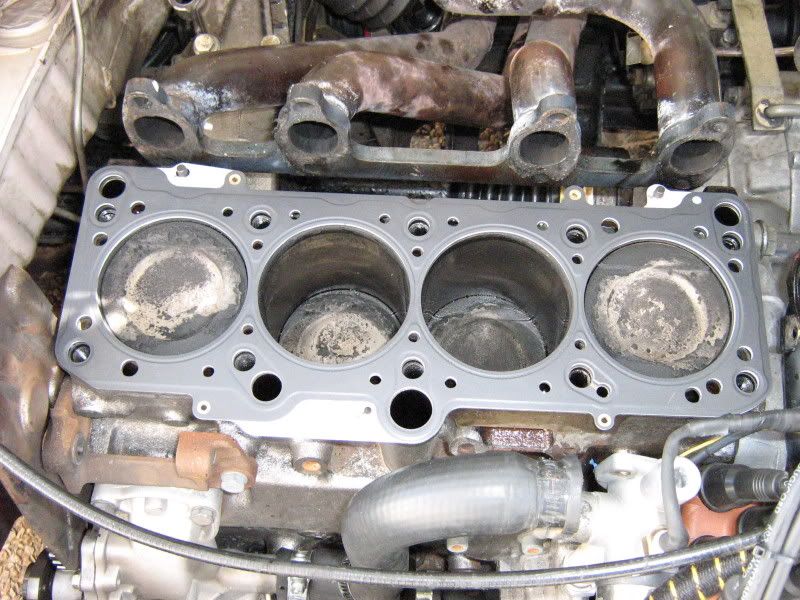 The head bolts I got have to have this lube put on the threads.....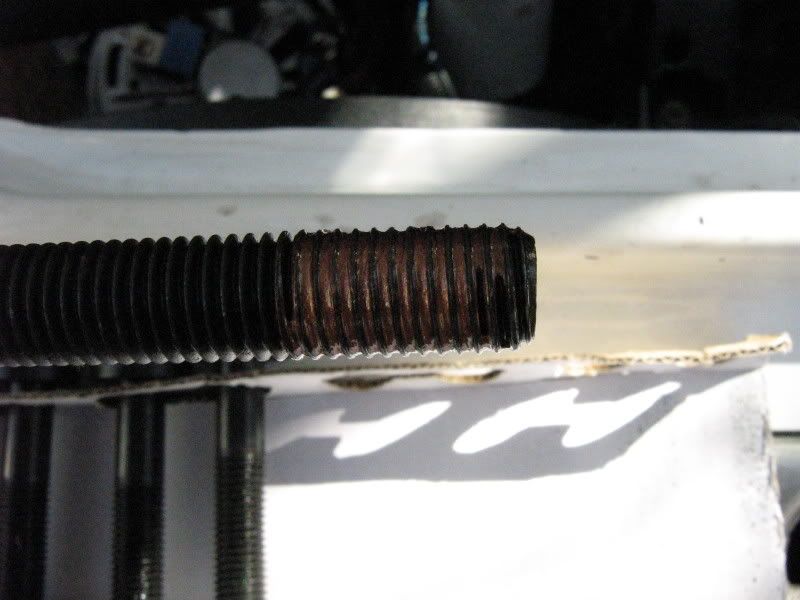 Now torque up the head bolts using the diagram.
First stage: 40Nm
Second stage: 60Nm
Final stage: turn the bolts an additional 180 degrees.....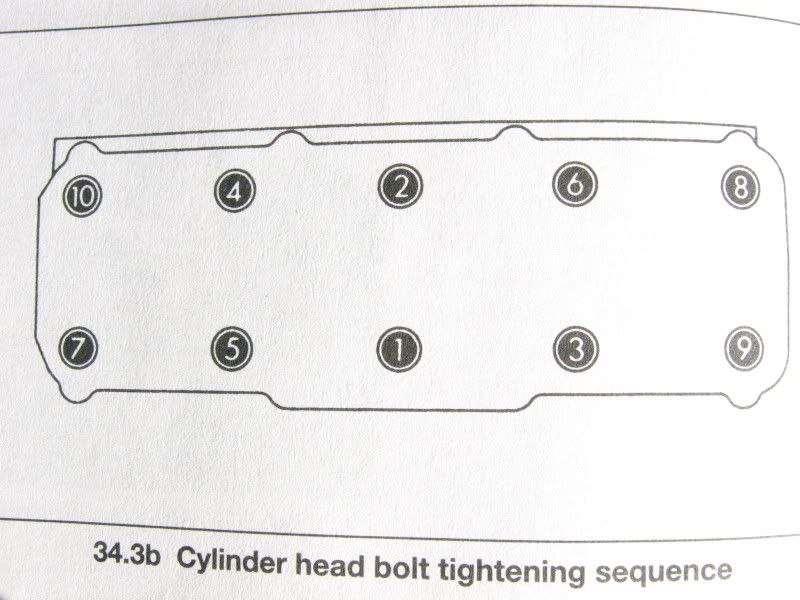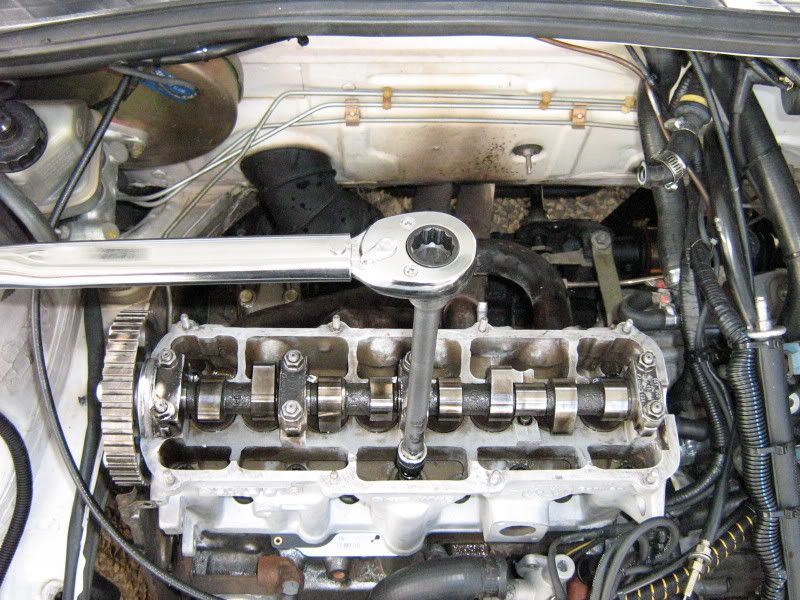 New exhaust mani gaskets....
Flowed inlet mani compared to the standard one.
The 500ml Coke bottle cap does not fit into the standard mani holes but on the flowed mani the rim under the bottle cap fits into the hole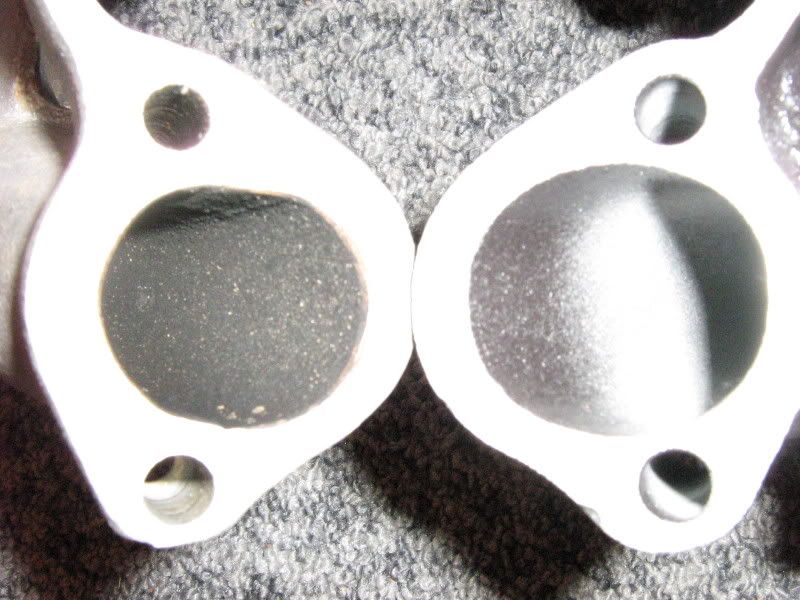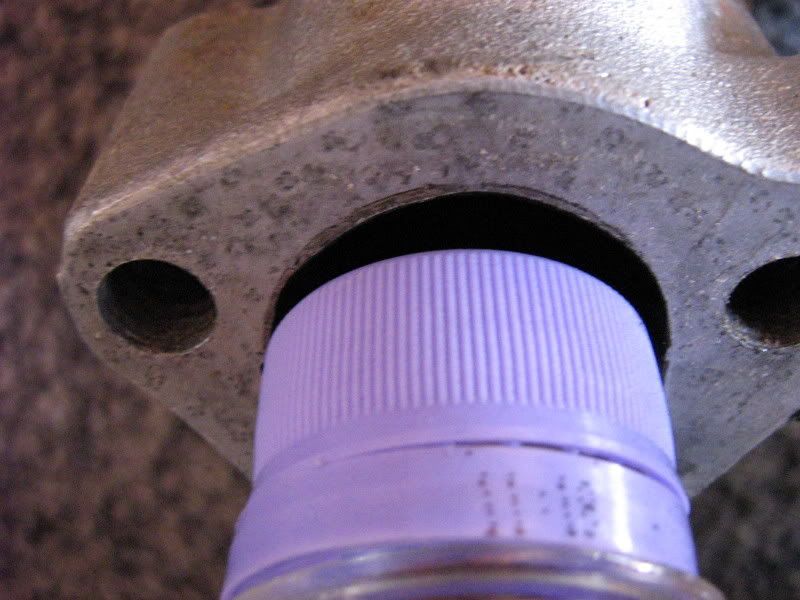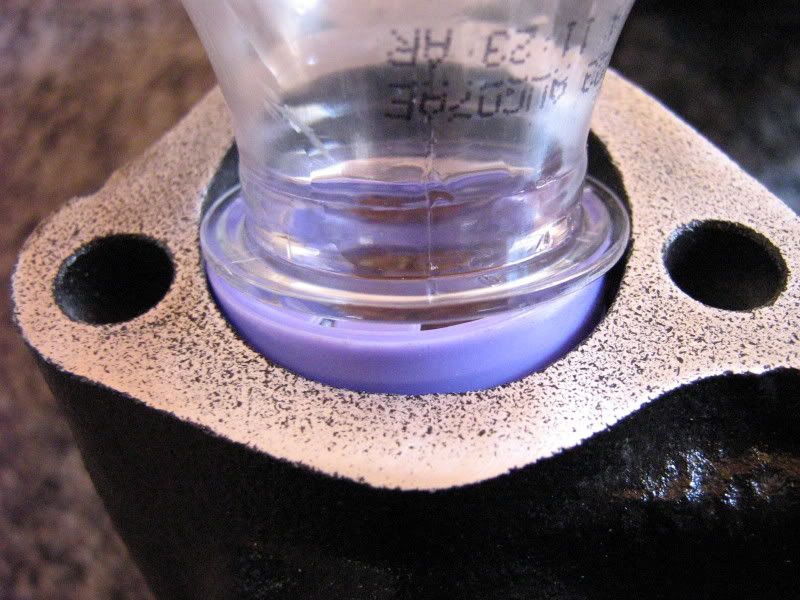 The standard inlet mani gasket will have to have the hole cut bigger to match the head and manifold, but Sarel gave me a tip.
Use a very thin layer of silicone on the mani....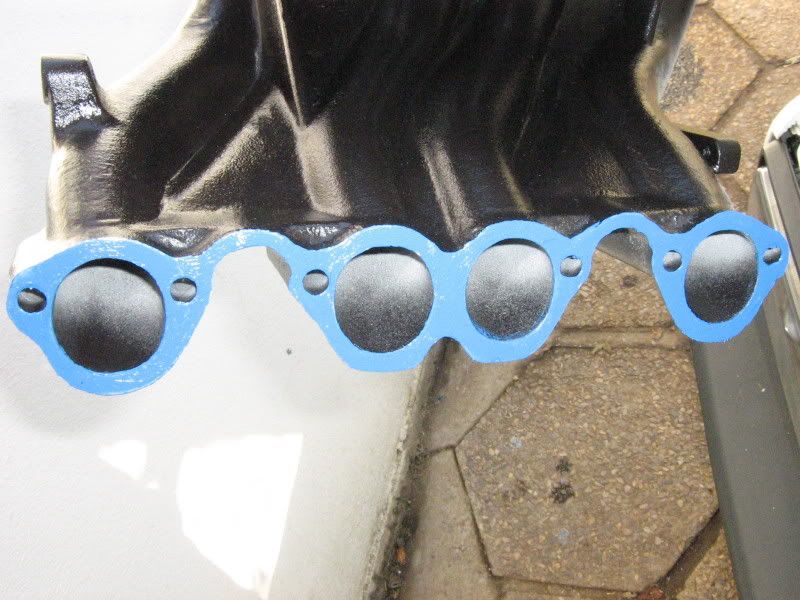 Now slap everything back together using new timing belt and tensioner.
Job done.....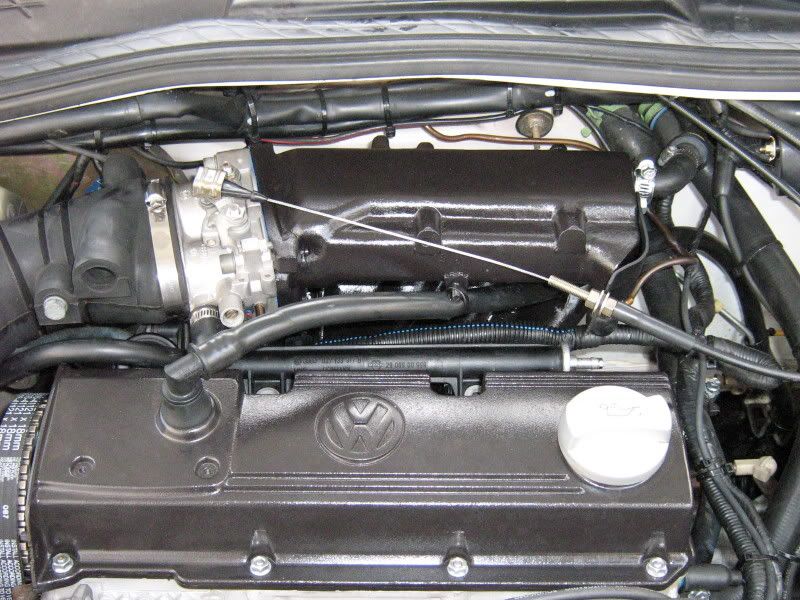 Pesonally I think the inlet looks awesome in black.
Time taken: 5 hours