Mods/Admins, please move to FAQ section as I cannot make a new topic there.
So, DIY guide to replace the water pump on a Mk3 VR -
I did do some reading on Vortex as there are a few DIY guides there, but here is mine.
New belt tensioner and water pump from GW along with some fresh coolant: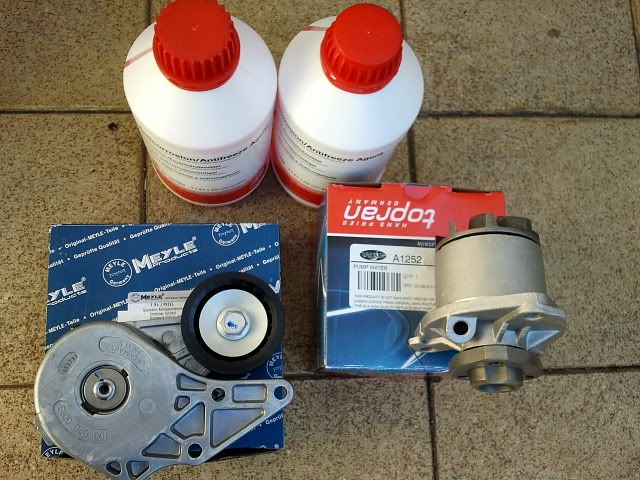 Motor as it was:
Airbox and intake pipe removed: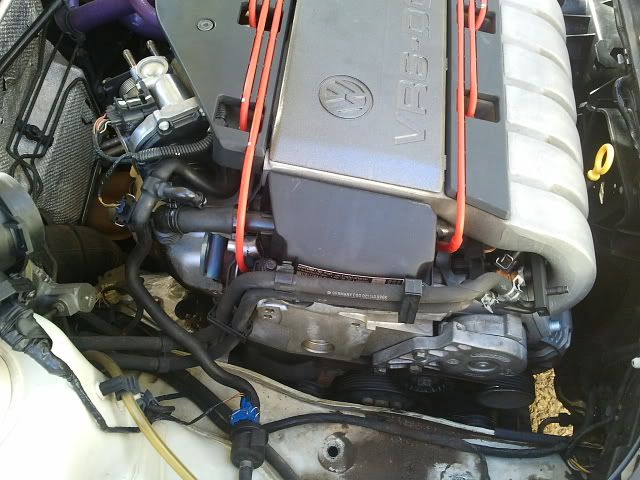 The belt tensioner: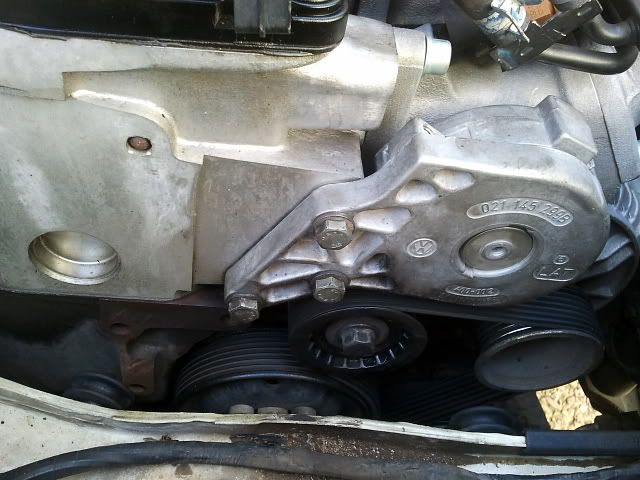 Bolt inserted and tightened up to relieve tension on the belt:
3 bolts that must get removed to take the tensioner off: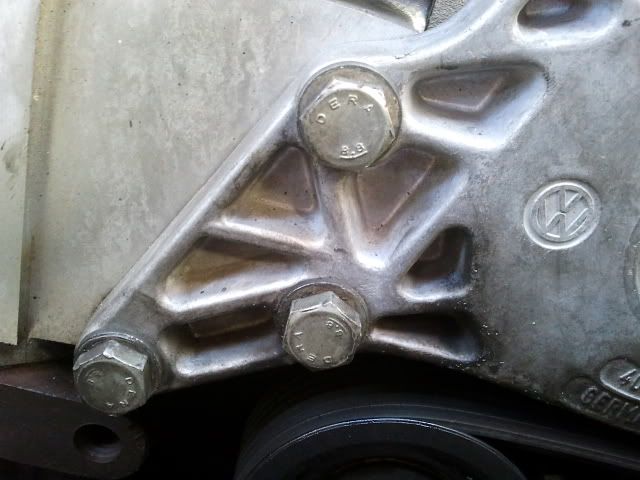 And off: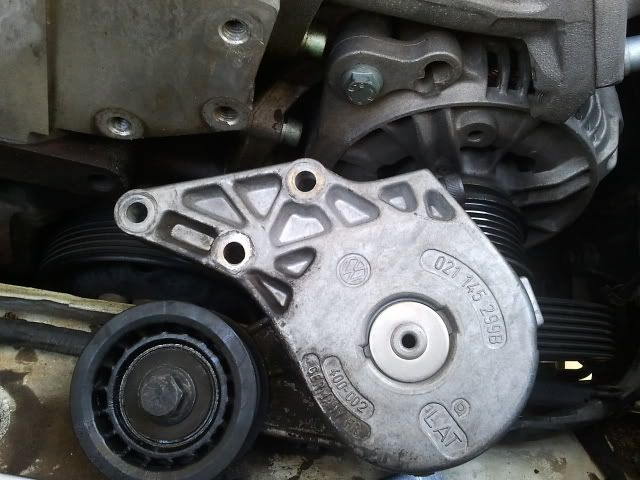 Old and new:
Now to get to the water pump:
No way in hell you will get that pump out with it sitting so low, so a simple case of removing the rear engine mount bolt:
And the front one:
Then a block of wood under the sump and used a jack to jack the motor up. Carefully and slowly jack the motor up, keeping an eye on any pipes or wires that might get pulled or squashed.
Voila:
Motor lifted by about 50mm: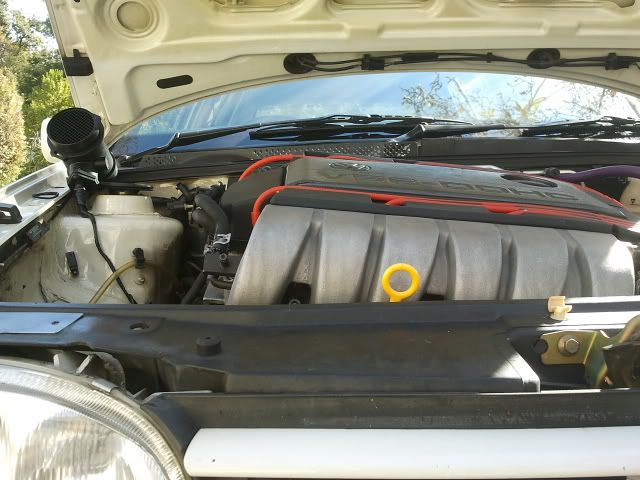 Screwdriver in one hole on the pulley to stop it from moving to loosen the 3 bolts that hold it onto the pump:
And:
3 more bolts to remove and the pump can be taken out of the block:
New pump and the old vrot one: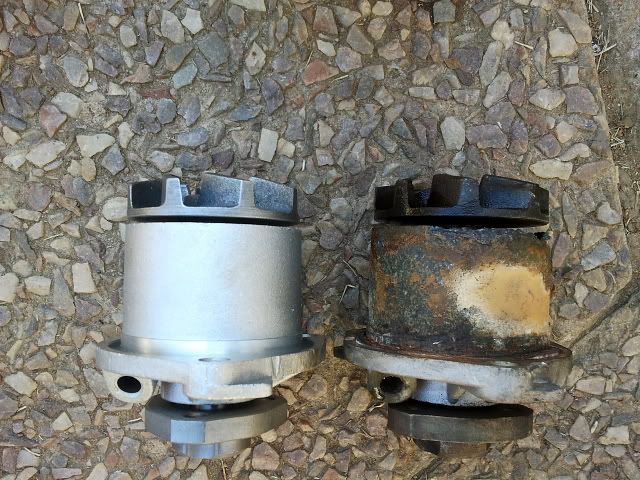 O-ring lightly greased (new O-ring is provided with new pump):
And in it's new home: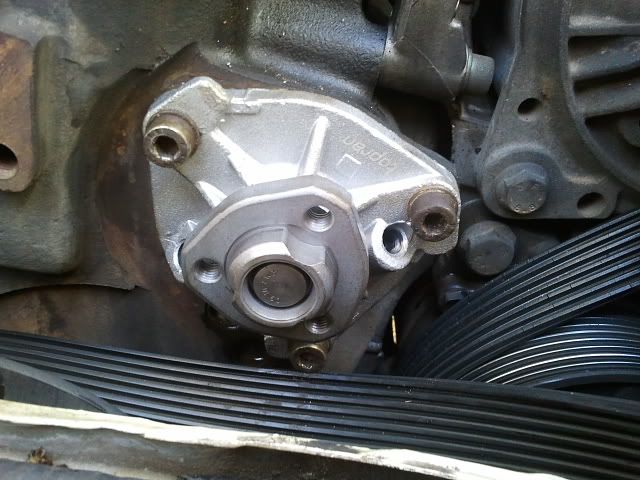 New tensioner with bolt to move the arm to make fitting the tensioner easier with the belt (you can see the difference):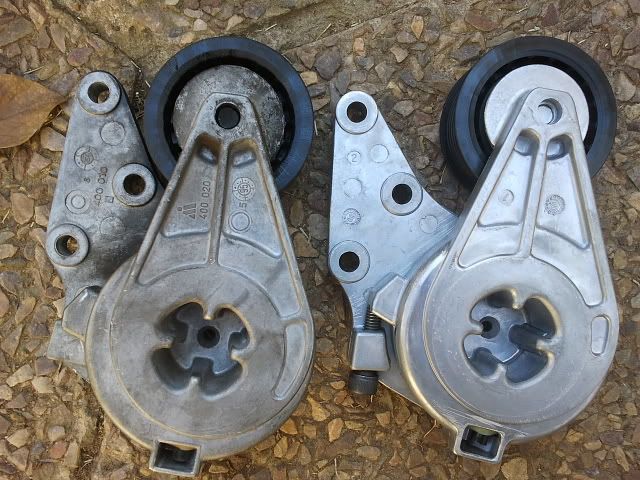 And all done:
Now refill the cooling system with fresh coolant, have a beer and congratulate yourself on saving a good few bucks by doing it yourself.
Started at 12:58pm and finished at 2:30pm and that included a half an hour break for some sarmies for lunch.
1 hour job very easily.