I thought i would make a post of how to build some tweeters into the a-pillars, know there will be a few guys that would wanna try it.
The pillars i used were from a customers Alfa, and the tweeters used MB Quart Premiums.
First you need to get the correct angel that you want the tweeters to play at, stick them down with double sided tape or prestik, make sure both tweeters are exactly the same.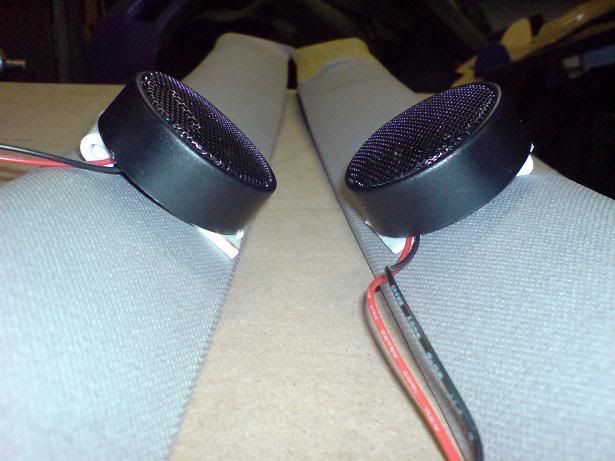 Its alot easier to prepare one panel for the work need to be done, so that you can see how the tweeter should be mounted. The alfa panels were covered in fabric and needed to be stripped down and sanded.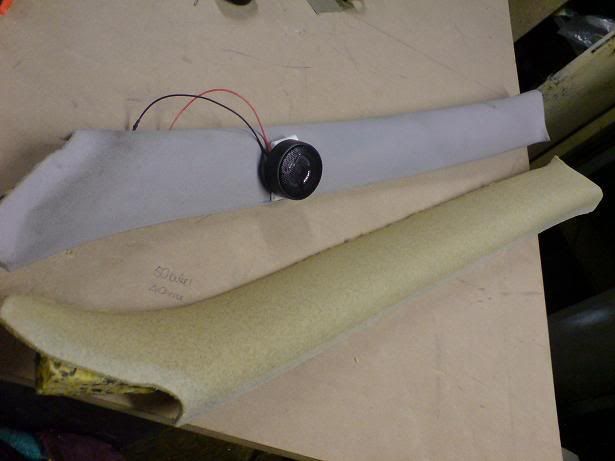 Small mounting rings were made to house the tweeter flush mounts, i used 5mm Supawood for this, and cut it with a jigsaw.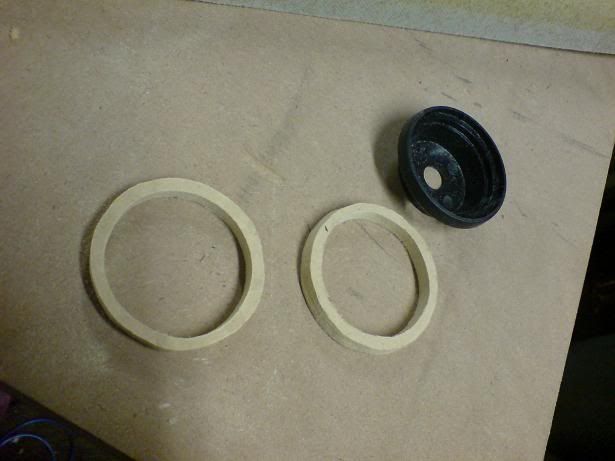 Then stuck the Wooden rings to the pillars with hot glue at the correct angle needed.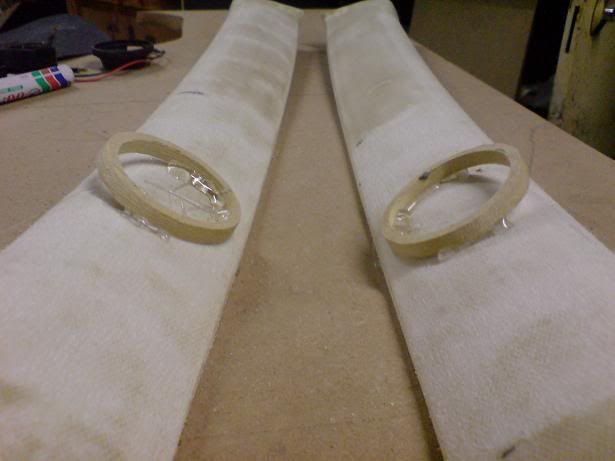 After the glue has dryed and made sure that the angle on both mounts were exactly the same i proceeded to mix up some Bodyfiller and started spreading it all around the tweeter mounts.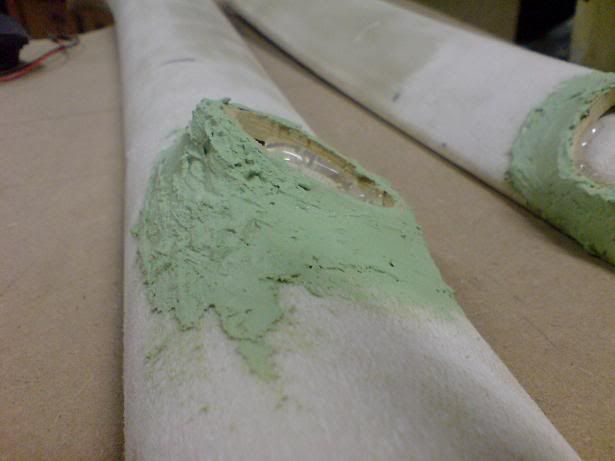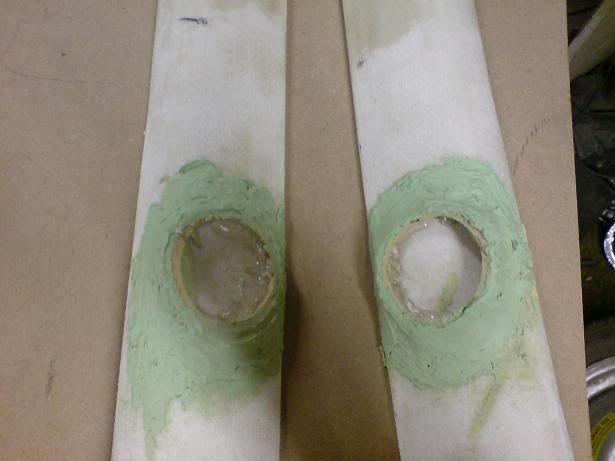 After the first layer was dry (usually takes about 30mins to dry, but i speed up the drying process with a heat gun, then takes about 5mins) i sanded the bodyfiller smooth with 60grid sanding paper, you want to take off all the high spots so it has a smooth angle, then applied a second layer to fill up all the small holes and pit marks.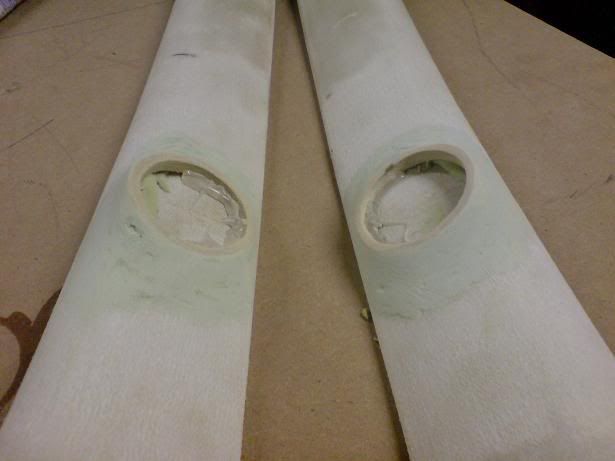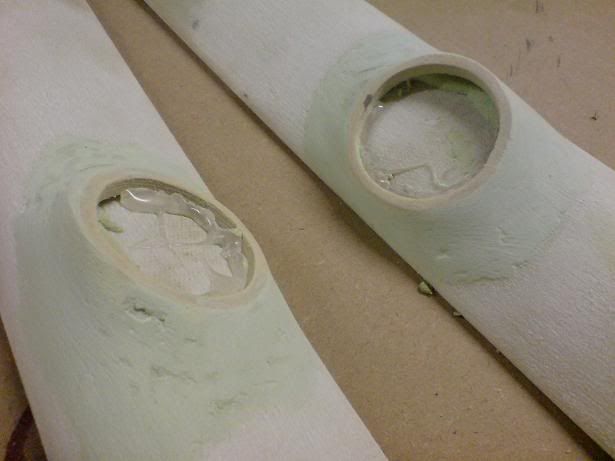 I did 3 layers on the panels to make sure they were nice and smooth and no high or low marks on them.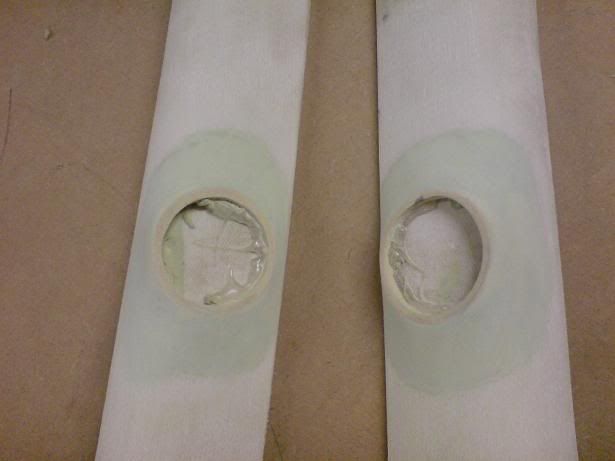 The cutouts were then made for the tweeter to be mounted form the rear, used a small drill bit and then sanded all the sharp edges smooth with the dremel tool.
Fabric was sourced to match the interior of the car, with some stretch to it, as you will need a fabric or vinyl with stretch to get the shape of the tweeter pod 100%.
Genkem contact glue was applies to both the panel and the fabric, and let dry for 15mins until very sticky, then carefully started laying down the fabric to the pillar working from the one side of the panel tot he other, making sure no creases or bubbles were formed.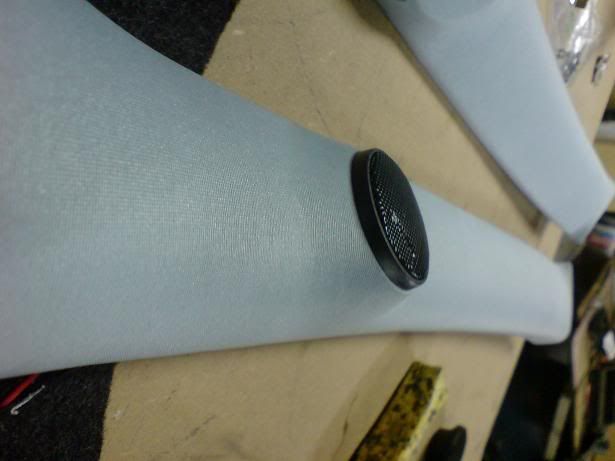 And the final product all finished and one happy customer.
And pillars installed, looking and sounding damn good.
Any question dont hesitate to ask.