Forum rules
Please take a look at the rules for posting in the Technical section as all posts will be moderated accordingly...
Technical Section Rules
Enlisted
Posts: 2
Joined: Thu Jan 17, 2019 1:26 pm
Hi,please assist with Specs for a 10inch Targa Venom Sub Box for a Polo 6.
Field Marshal
Posts: 14824
Joined: Sun Dec 10, 2006 12:32 am
Car Make: VW, VW, Aprilia
Car Model: Mk3 Golf VR6, Mk4 Caddy, RSV4
Membership No: 1087
Location: Menlo Park, Pretoria
Sealed? Ported? Bandpass? Transmission line?
Ryan Demoser

1996 Mk3 Golf VR6
2017 Caddy Maxi Crew Bus 2.0 TDI
2013 Aprilia RSV4 track toy
2021 Aprilia RS660 road bike
Enlisted
Posts: 2
Joined: Thu Jan 17, 2019 1:26 pm
VWCSA Member
Posts: 7644
Joined: Mon Mar 07, 2011 8:43 am
Car Make: Seat
Car Model: Ibiza 1.9TDi FR
Membership No: 1665
Location: Alberton
It is an ingenius solution to a problem that should have never existed in the 1st place...
Ibiza F
R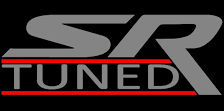 Ex's:
ShoeBox
(o\!/o)
My mk2 16v
EX-DOHCTOR wrote: I'd make sure I understand the differences between fish and engine components before attempting any modifications on my motor vehicle as a start.
Psycho1400 wrote:It wasn't an oil leak, it was a horsepower sweat...
VWCSA Member
Posts: 4818
Joined: Thu May 15, 2008 4:58 pm
Car Make: AUDI
Car Model: S3
Membership No: missing
Location: Brakenhurst
Without the TS parameters of the sub it would be nearly impossible to spec an enclosure. At the very least Qts, Vas and Fs are needed. You should find these on the spec sheet that came with the sub.
Enlisted
Posts: 1
Joined: Thu Jul 23, 2020 9:16 pm
hello i have vw up i need enclosure size and port size to build enclosure for 2 x 10 targa venoms .....pretty please
Lieutenant
Posts: 1800
Joined: Thu Jan 02, 2014 2:26 pm
Car Make: Vw,Chevrolet
Car Model: 2015 Spark LS
Location: Pietermaritzburg
Lookup JHL designs on FB.He sells enclosure designs that includr a diagram and cutsheet
LS
Enlisted
Posts: 1
Joined: Sun Oct 15, 2017 7:16 pm
Hi iam looking at installing a subwoofer in my caddy bakkie , not sure to what size to go that would fit and sound good in the space behind the seats, also could you advise on descent amplifier to ru setup be if 10 inch or 12 inch .