Hay Guys
A client of ours from Swift Flight, who's Mercedes Benz SL500 we coated, asked us to coat his Super King Air B200, one of many in his aircraft fleet.
He explained that surface contamination on a plane has an adverse effect on drag, and ultimately increasing fuel cost. Our solution, Ceramic Pro!
The client then agreed for us to do a decontamination on the surface of the plane as well as do a single stage correction on the plane, followed by us coating the painted surfaces of the plane with a layer of 9H, followed by a layer of Light, We then put a layer of Rain on all the windows. We explained to the client that we have had a decrease of up to 3% less coefficient of drag from our coating. 3% is minimal to the normal man but when using Jet fuel 3% is a substantial fuel saving.
And so it began. We started with a good deep wash. The plane was rinsed, while all the gaps and cracks were tackled with degreaser and a detail brush. The plane foamed and was clayed using a clay mitt, after which it was foamed again and proceeded to wash using the 2 bucket method. Once the plane was dried we then pulled it into the hanger and started with the correction. This was done using a rotary polisher with a intermediate pad and compound. After the correction the plane was then rinsed, foamed, and washed again. once dry we wiped the whole surface with our alcohol cleaner to ensure there was no oils or any other residue on the surface. Coating then commenced by hand due to the wind, which would blow away the product if using compressed air. The Painted surfaces were coated using 9h, followed by Light, and windows coated using Rain.
Here are some pics during the process: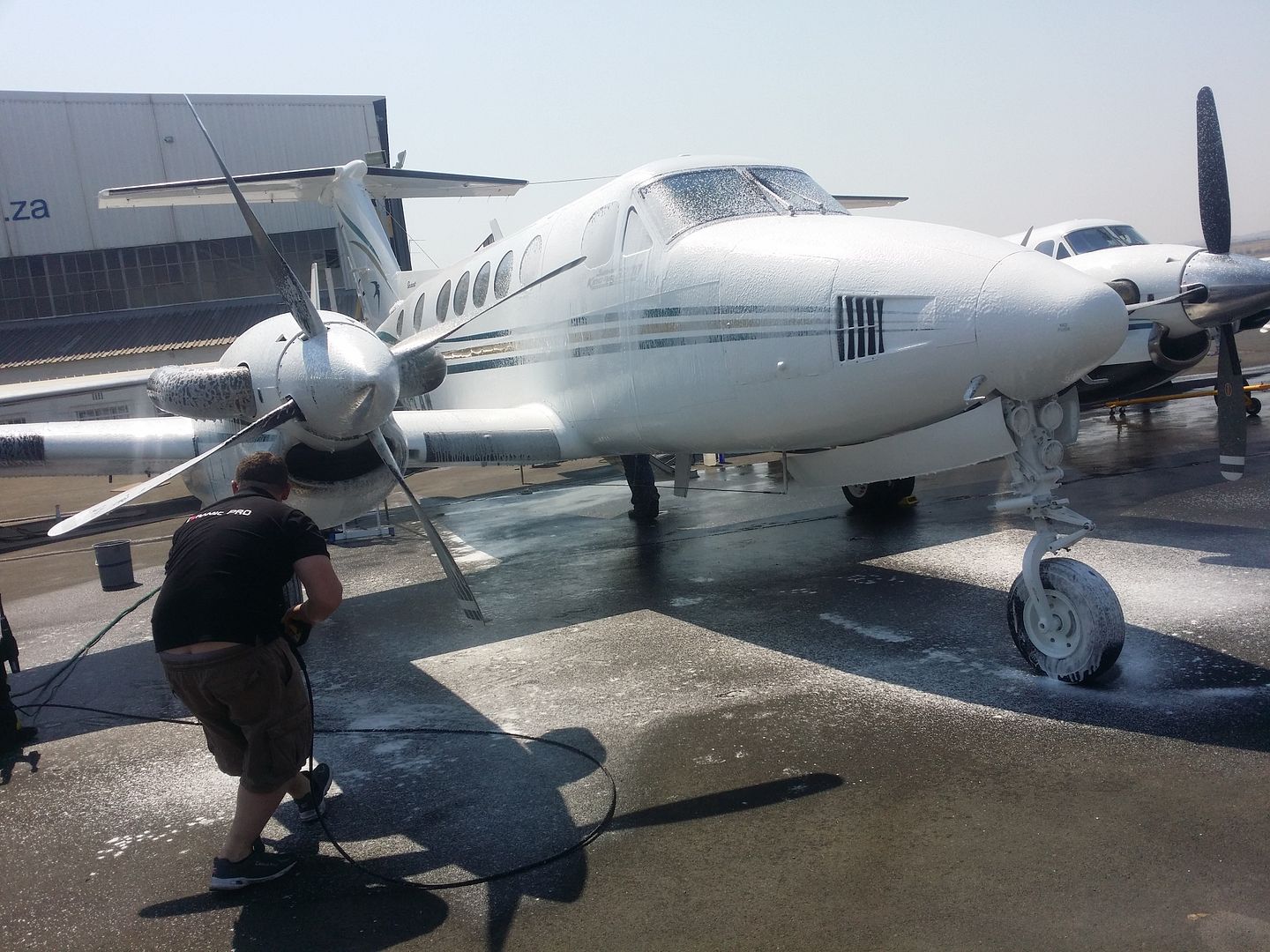 Foaming process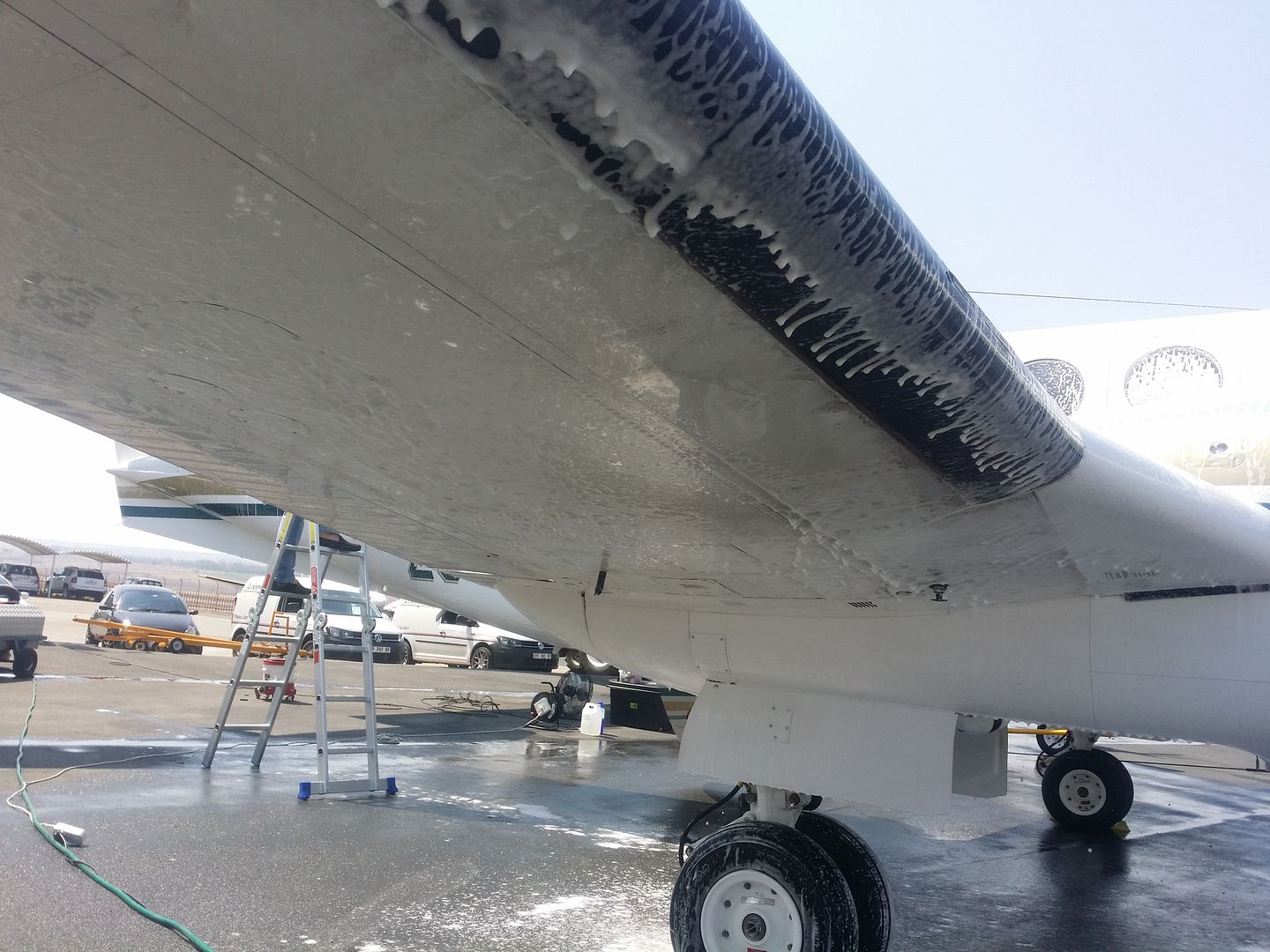 Foaming process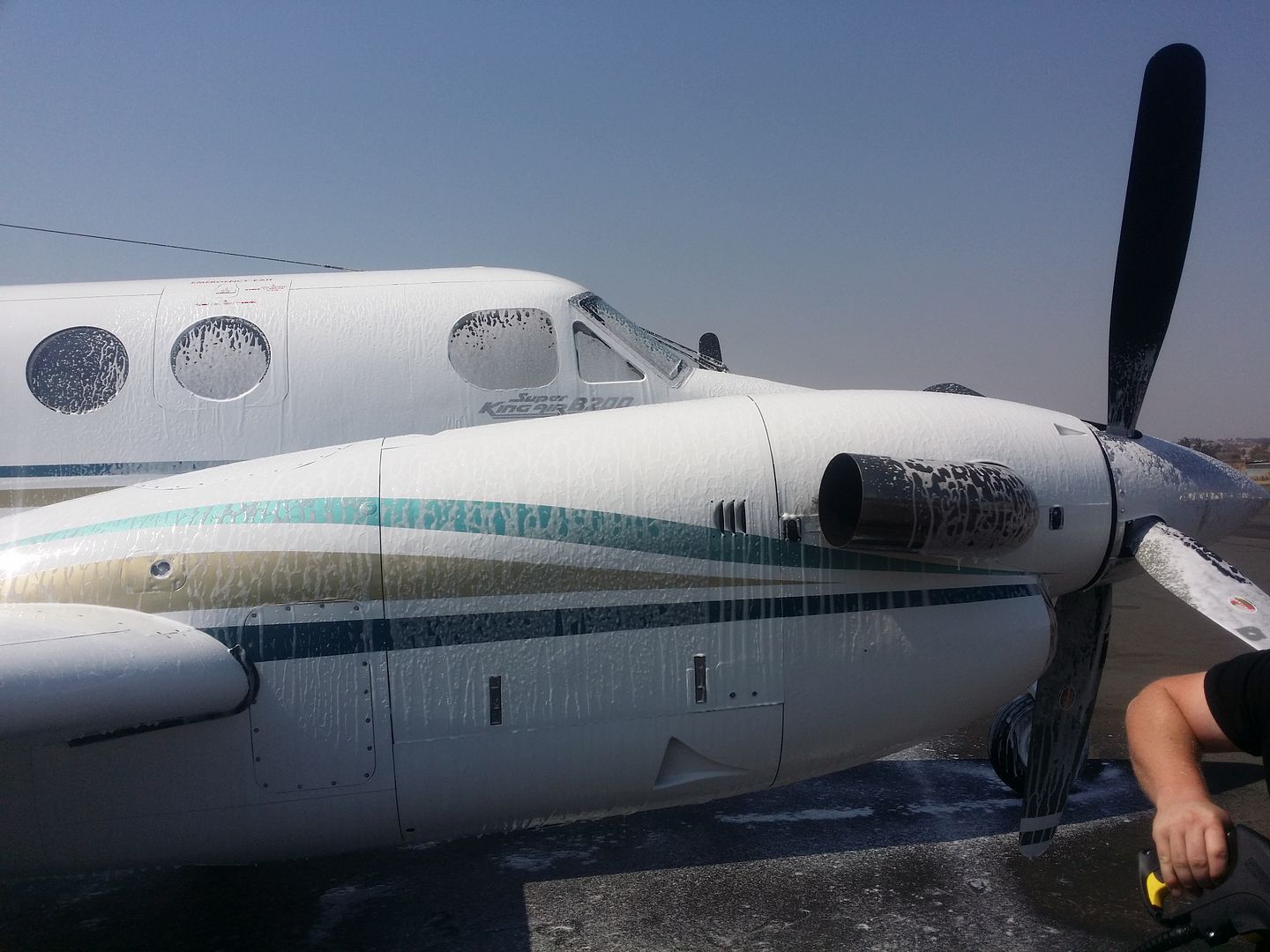 Foaming process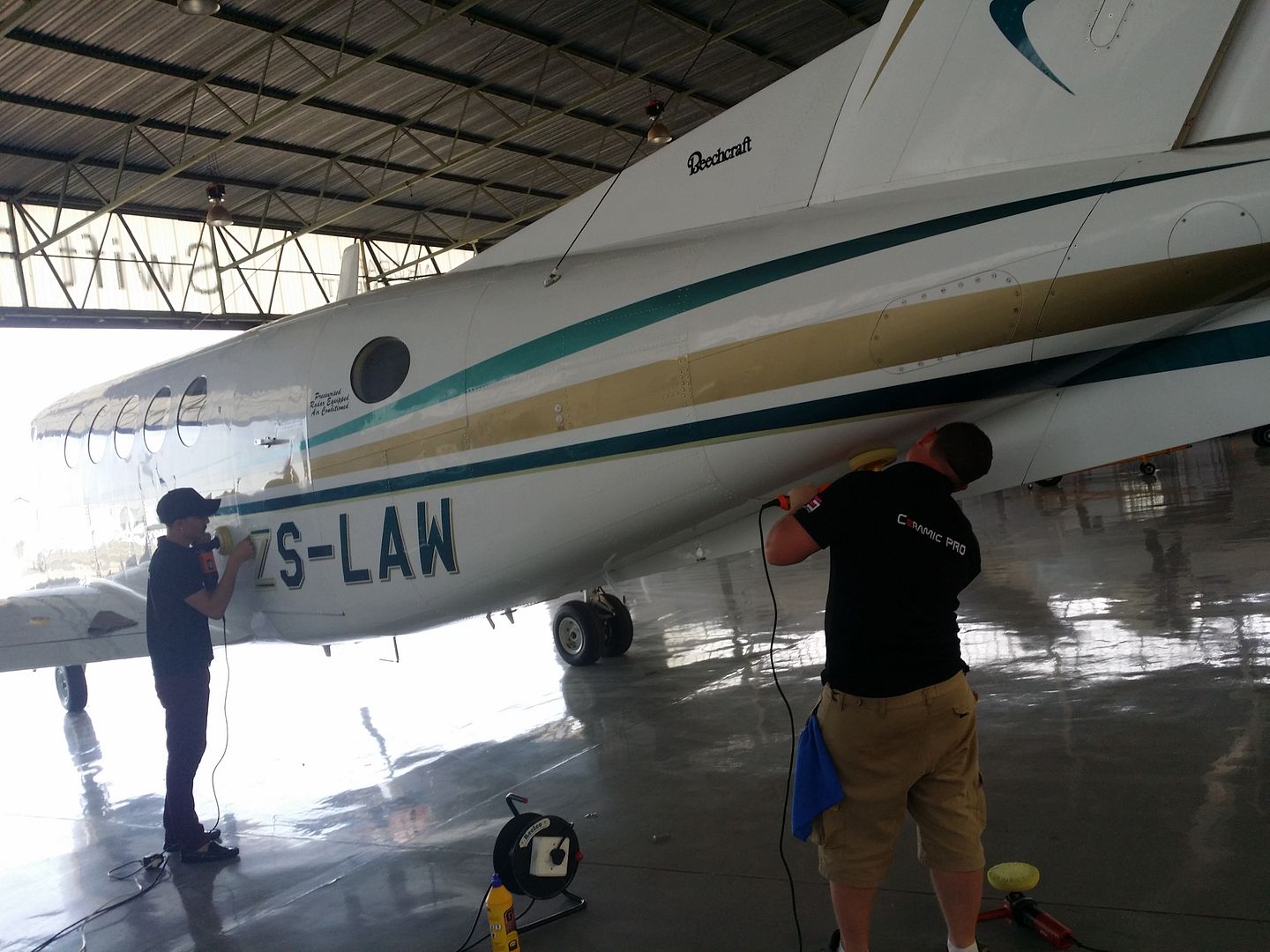 Polishing stage
50/50....top is before, bottom is after correction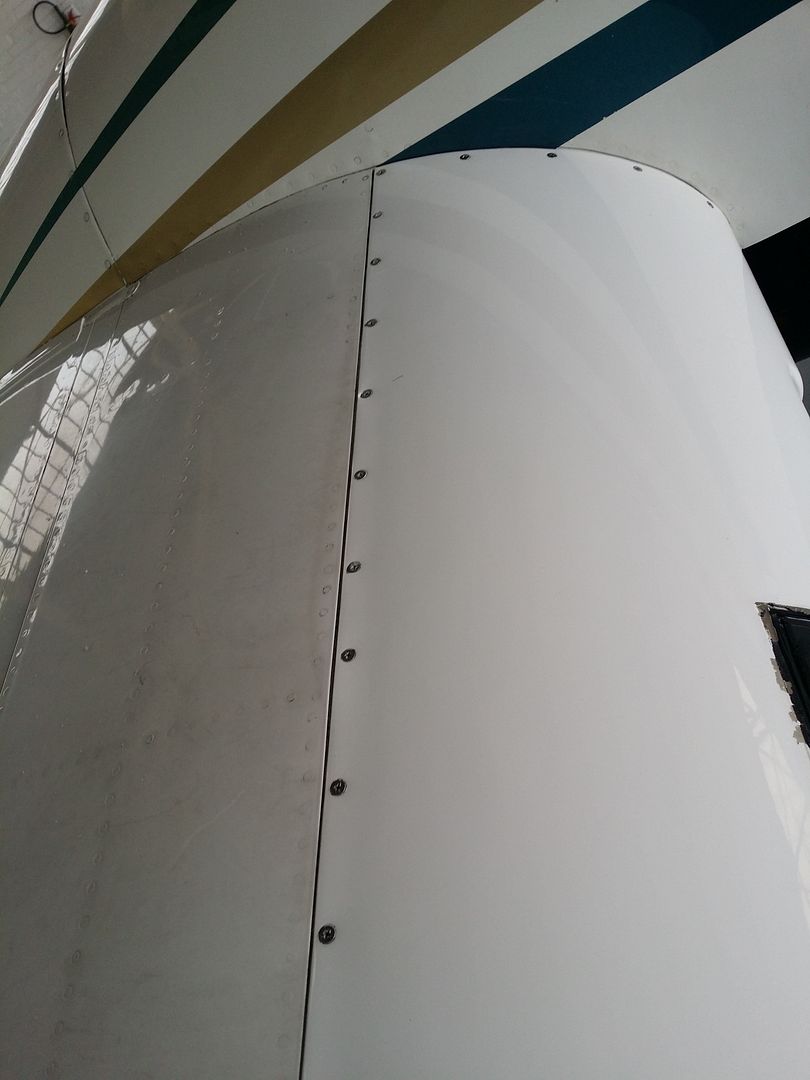 Left before right after correction
coating then commenced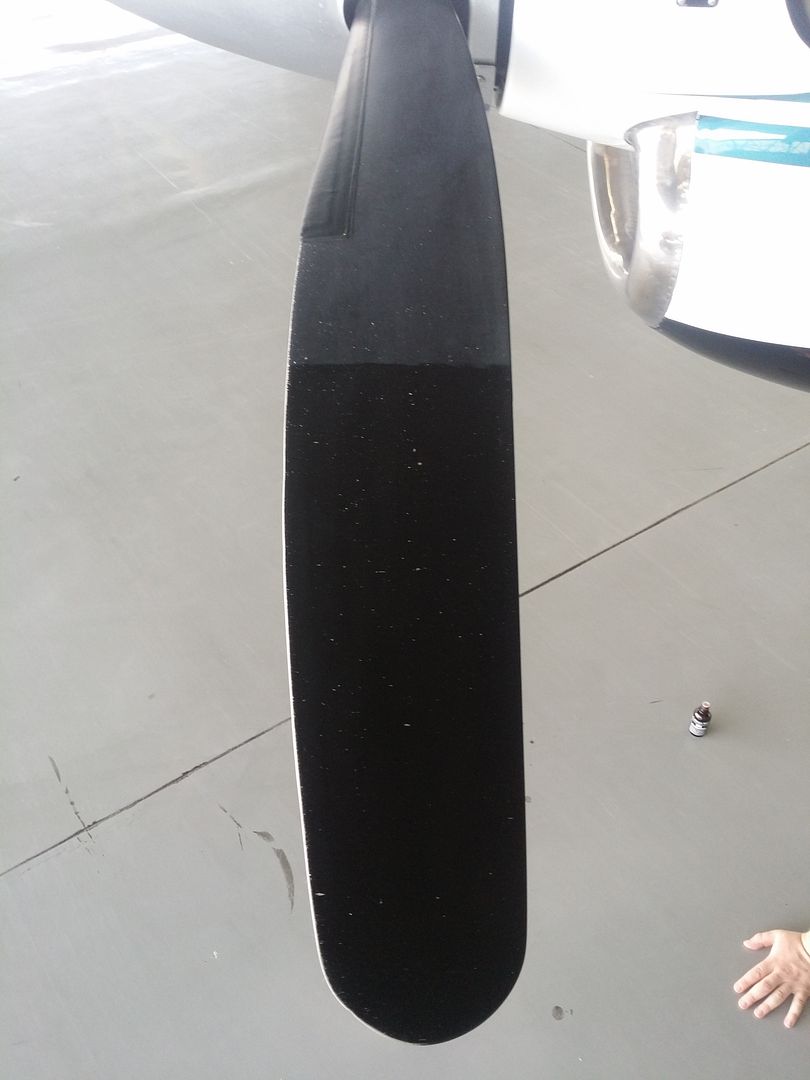 50/50 on one of the propellers. top uncoated, bottom coated
Some Reflection shots and finished product shots: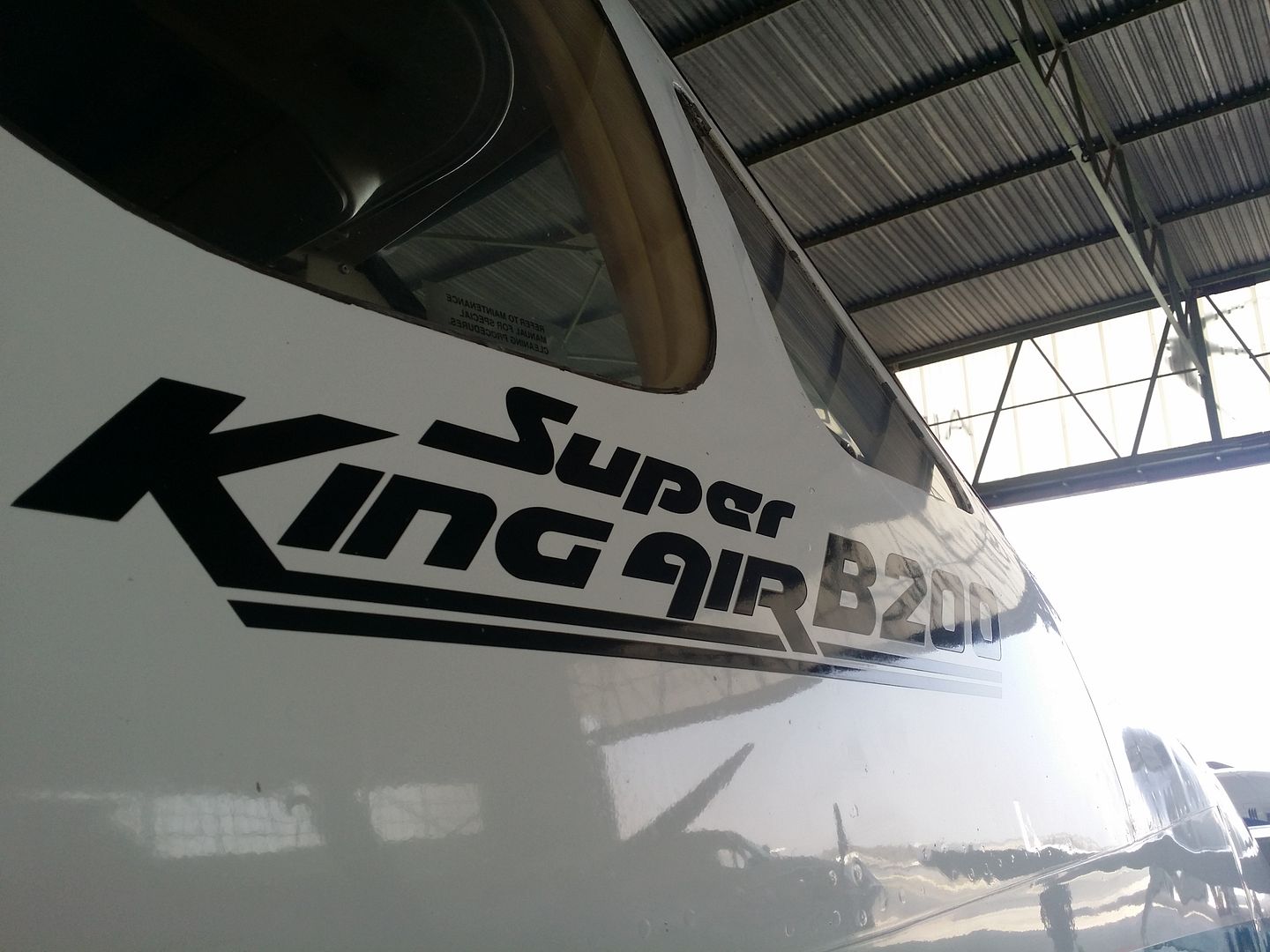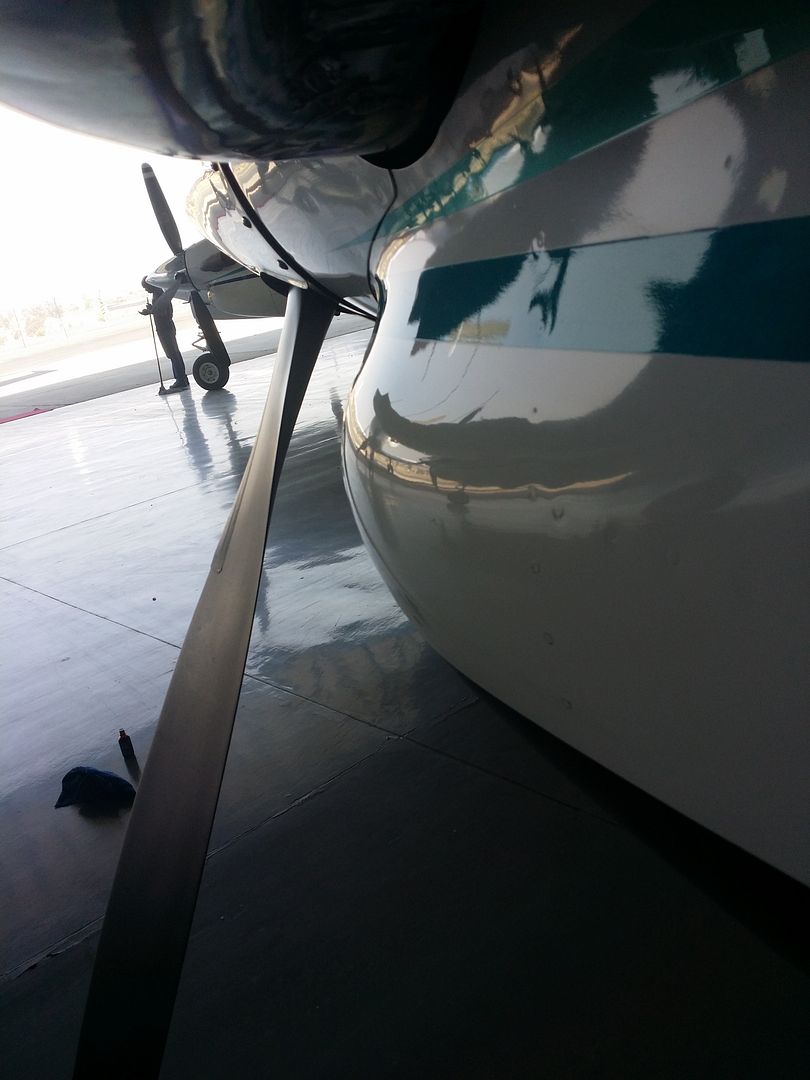 The money shot

The whole process took a total of 4 days with 4 guys working on it each day.
The client was extremely happy and is set to book another 4 planes with us!
Thanks for looking guys!