Being just a year old with around 2500kms on the clock, this garage queen didnt have serious defects. However there were plenty wash marring and swirls caused by dodgy washing.
A 5 Stage wash routine was done followed by a 3 stage decontamination. Paint was then polished using Scholls Concepts compounds. Auto Finesse Tough prep was then worked in to allow maximum bonding of Auto Finesse Power Seal which was applied after.
Tyres, Trim & Rubbers were treated with Auto Finesse Satin, Auto Finesse Revive & Auto Finesse Dressle.
BEFORE: Notice the Spider webs along the side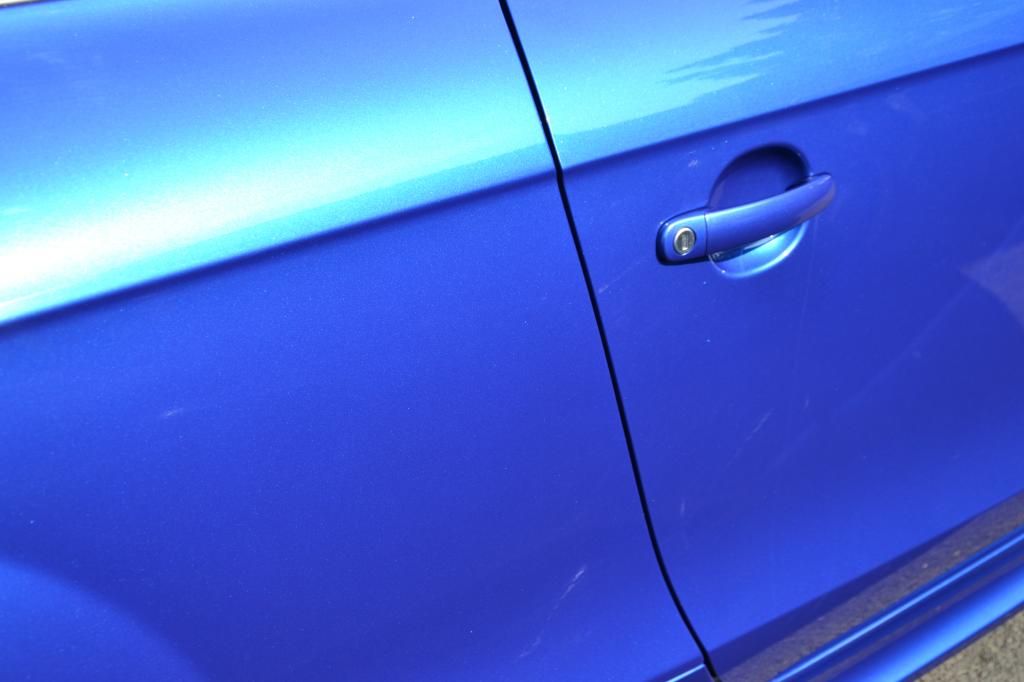 AFTER: