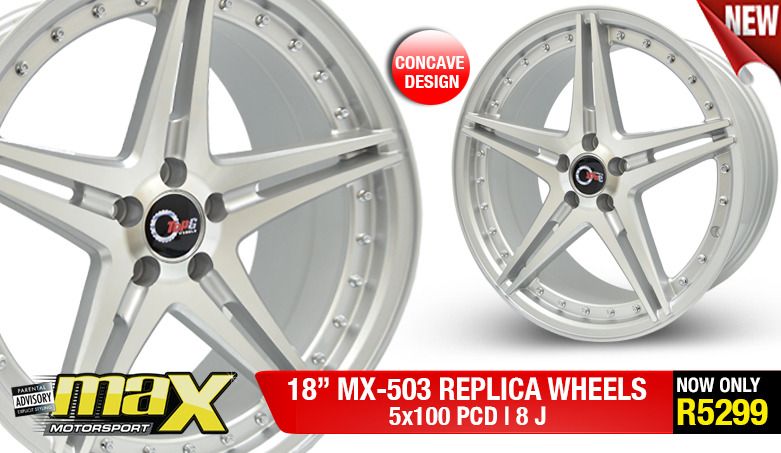 HOT NEW ARRIVAL...
The 18" MX-503 Replica wheels feature a 5x100 PCD with an 8J width. With their elegant concave design, these Hyper Silver With Polished Face wheels fits most VW VR6, Golf/Jetta 4, Polo (04-on), and Polo 6R models.
Get it now at just R5299 per set.
http://www.maxmotorsport.co.za/pTOPG-RL ... 0-PCD.aspx
*Nationwide Deliveries Available.
#MaxMotorsport